MOS Printed Guidebook *Compact Format! 5.5″w x 8.5″h.
In 2022 we changed our format for the MOS printed guidebook to help save on paper waste and to slowly move into a more eco-friendly, digital-only format. Ad pricing has been adjusted to reflect the new smaller size. This handy, compact version of our guidebook is still a great way to gain additional exposure to our art loving and art collecting audience! 3,000 guidebooks will be printed and distributed this year. 
Artists Can Buy Advertising in the MOS Printed Guidebook for Additional Exposure
Bookings are open until November 15. Materials are also due November 15.

__________________________________________
Ad Sizes, Prices, and Specifications: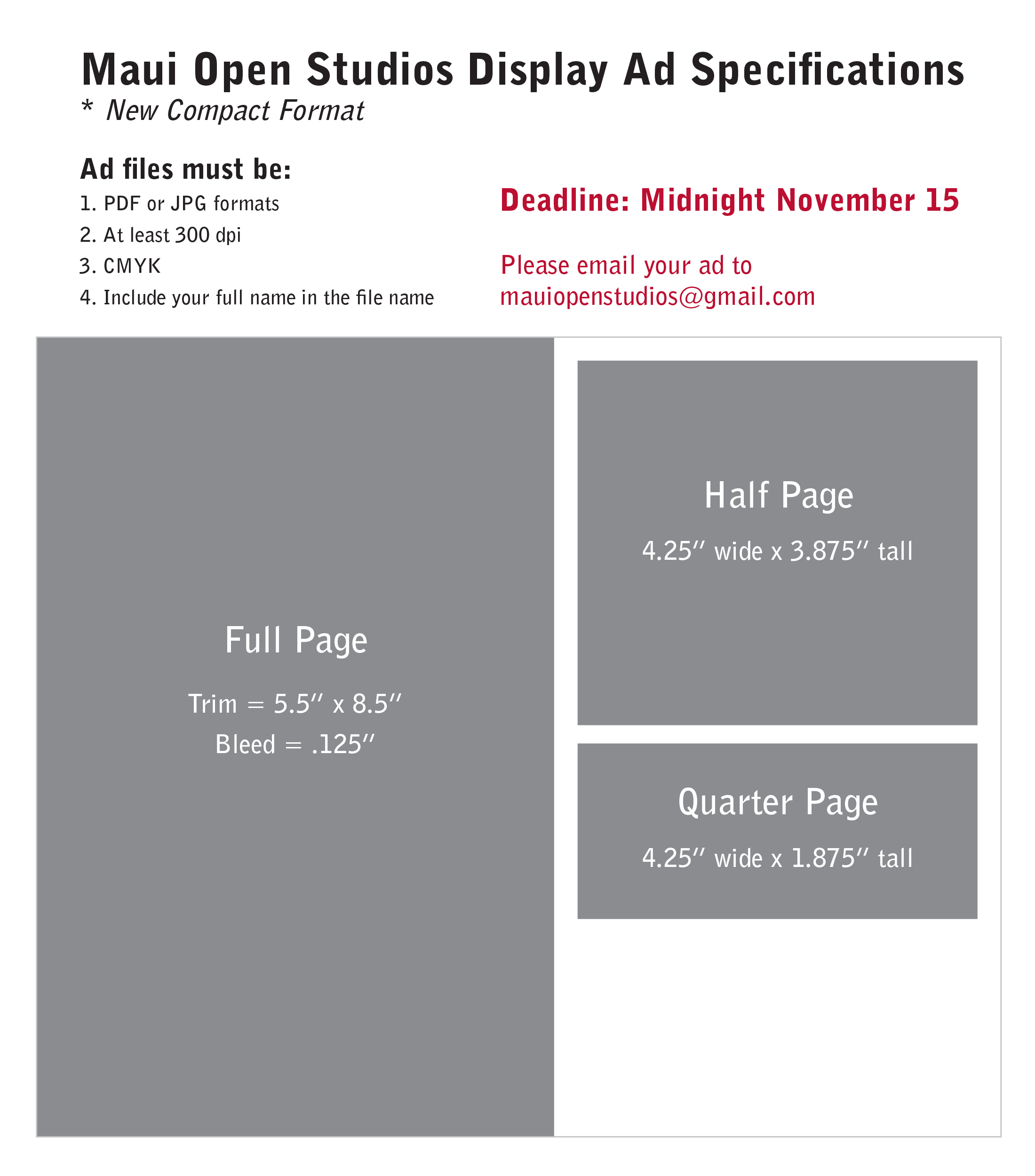 Pricing:
$150 • Quarter-page
$250 • Half-page
$400 • Full-page • Body
$500 • Full-page • Inside Front Cover
$500 • Full-page • Inside Back Cover
$600 • Full-page • Back Cover
__________________________________________
Cover Cubes: SOLD Out
(Back Cover Cubes may be available in November. Please stay tuned.)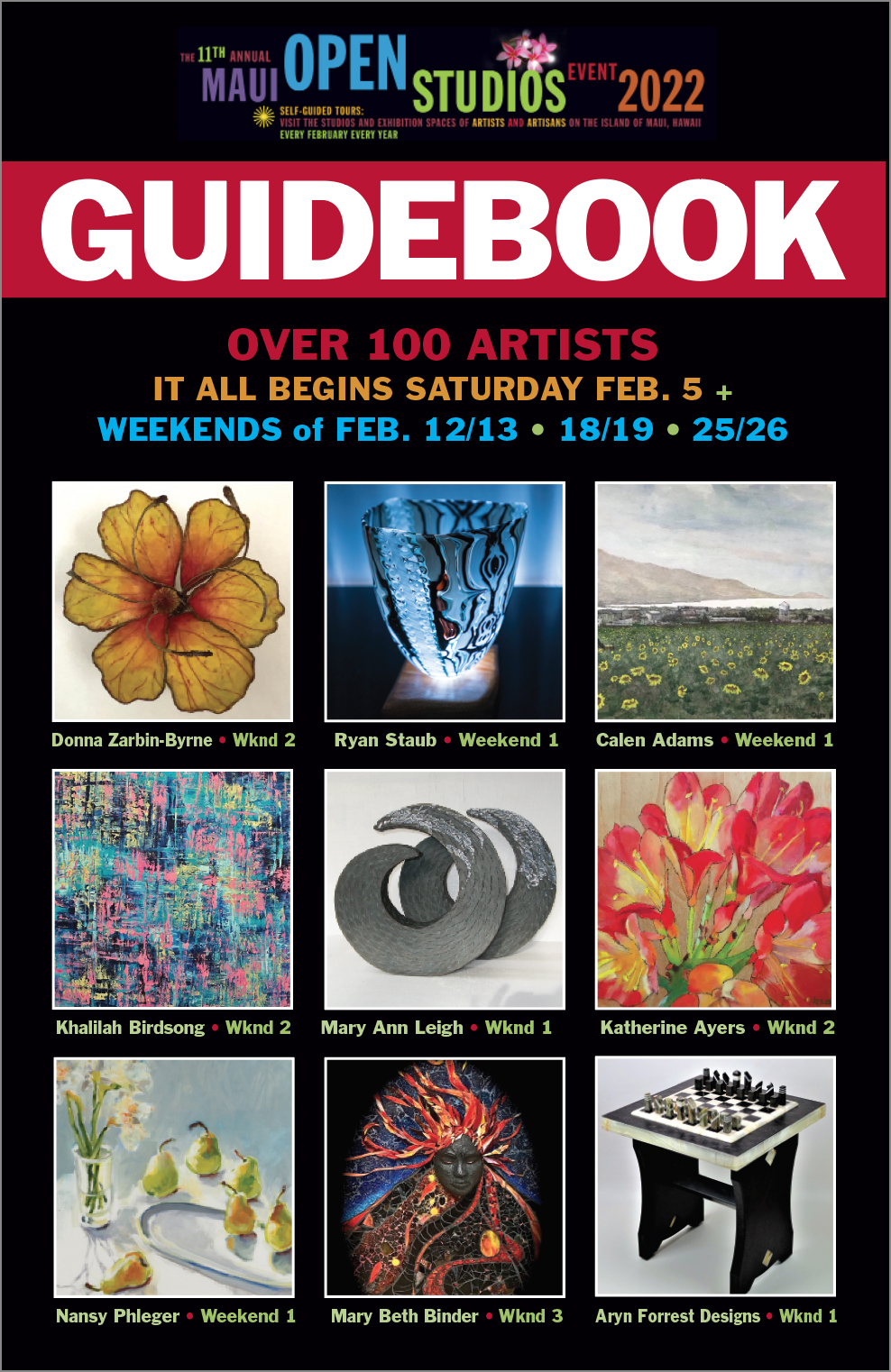 $95 • Limited to one per artist • Cover Cubes are the same size as previous years 1.5″ x 1.5″.

For Cover Cubes, please email us a square image that is at least 300 dpi and at least 1.5″ x 1.5″ (larger is preferable) by the November 15 deadline to mauiopenstudios@gmail.com
__________________________________________