---


Stephanie Sachs
Painting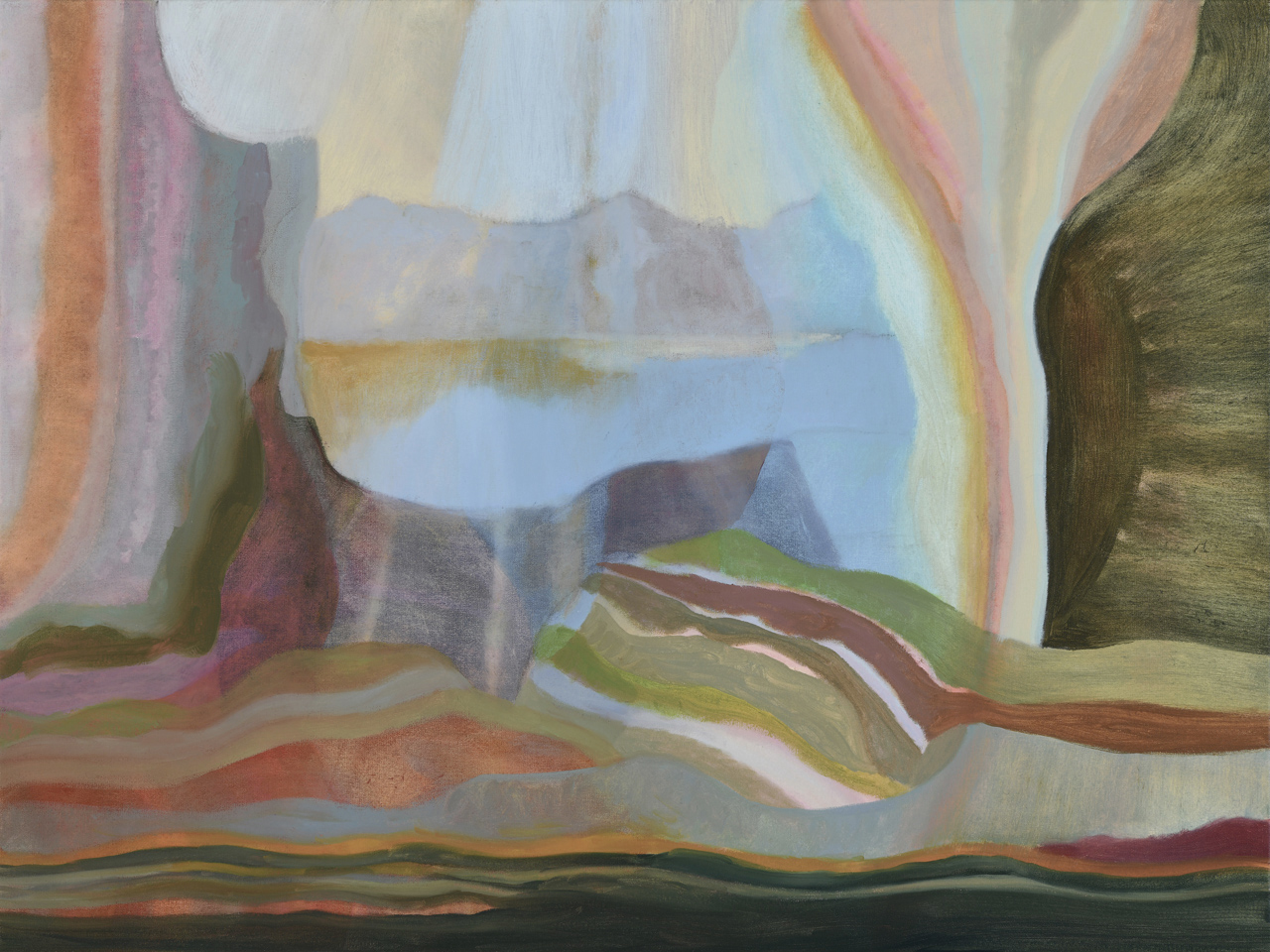 I paint radical joy! My paintings embrace the themes of nature, islands, and water, creating contemporary art that speaks of lush dreams.
Kihei
330 Ohukai Rd., Unit #106
*Not handicap accessible
stephsachs@gmail.com
(808) 298-1600

---


Ray Masters
Painting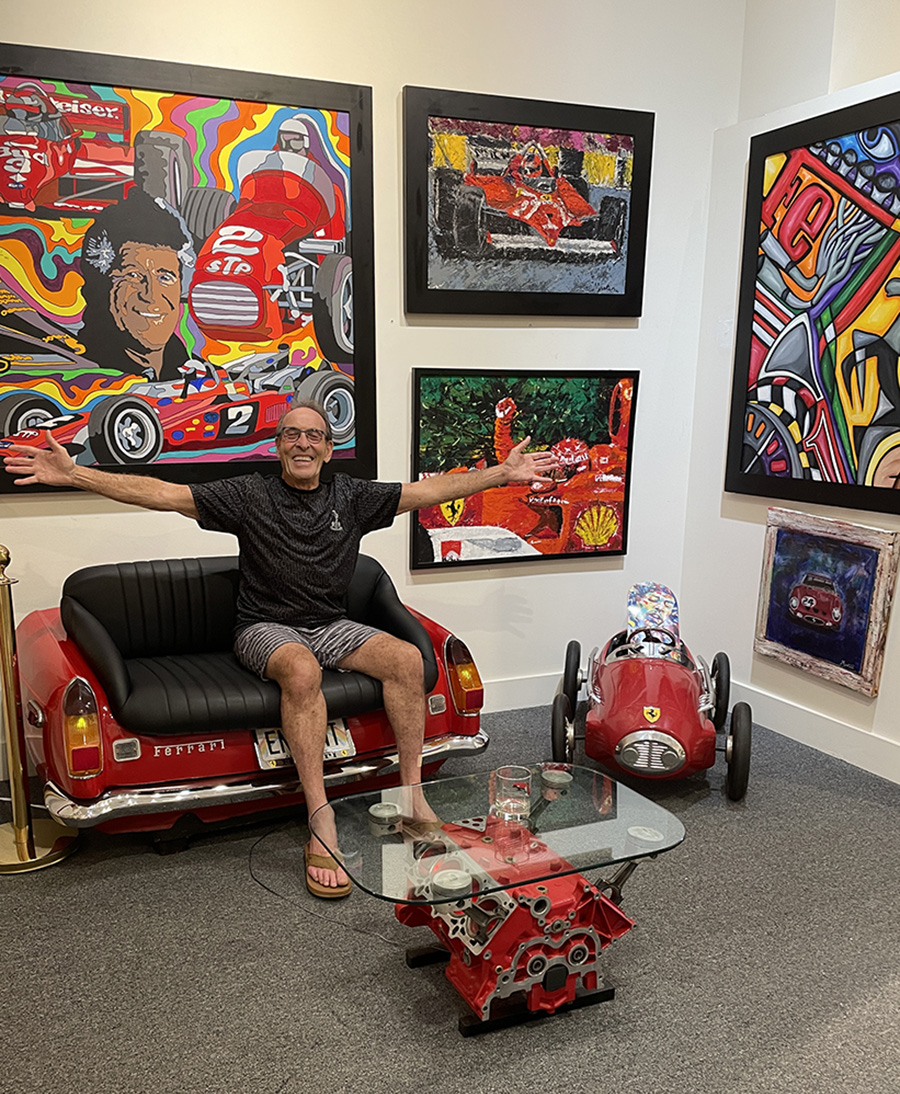 Experience celebrated Maui Artist, Ray Masters' Art of Action. See his latest colorful and flamboyant paintings, prints and oddities. Aloha!
Kihei
330 Ohukai Rd., Unit 115
(Next to All Stars Garage)
*Not handicap accessible

ray@bepositive.com
(808) 877-2104

---

James Freeborne Welch
Painting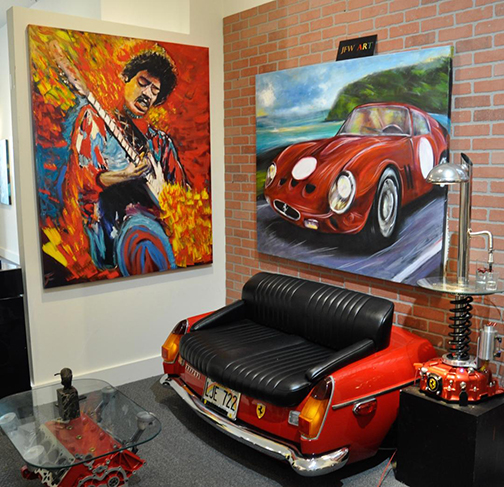 Oil Paintings & Luxury Auto Art. Come experience JFW's Spirit dispensers & car couches made with European auto parts! 
Kihei
330 Ohukai Rd., Unit 115
(Next to All Stars Garage)
*Not handicap accessible

info@enchantressgallery.com
(808) 298-9030

---


Chad Paranto
Painting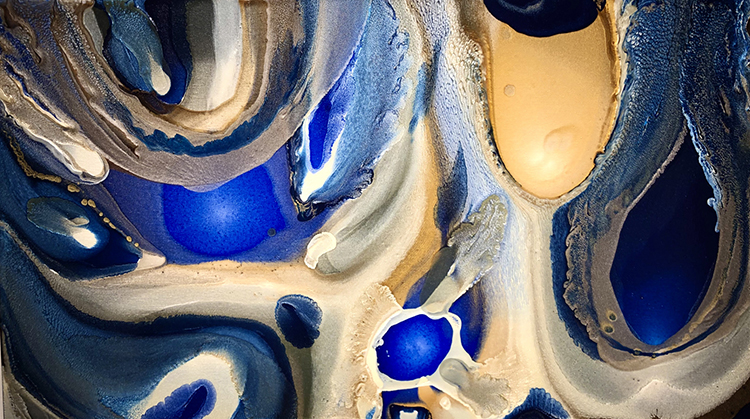 My paintings are made with a clear enamel, where I mix finely ground minerals and pigments from nature into it and suspend in 30-70 layers.
Kihei
300 Ohukai Rd., Suite 313 (Back door is studio)
mail@mauiartframe.com
(808) 222-3055

---


Sara Honeycutt
Mixed Media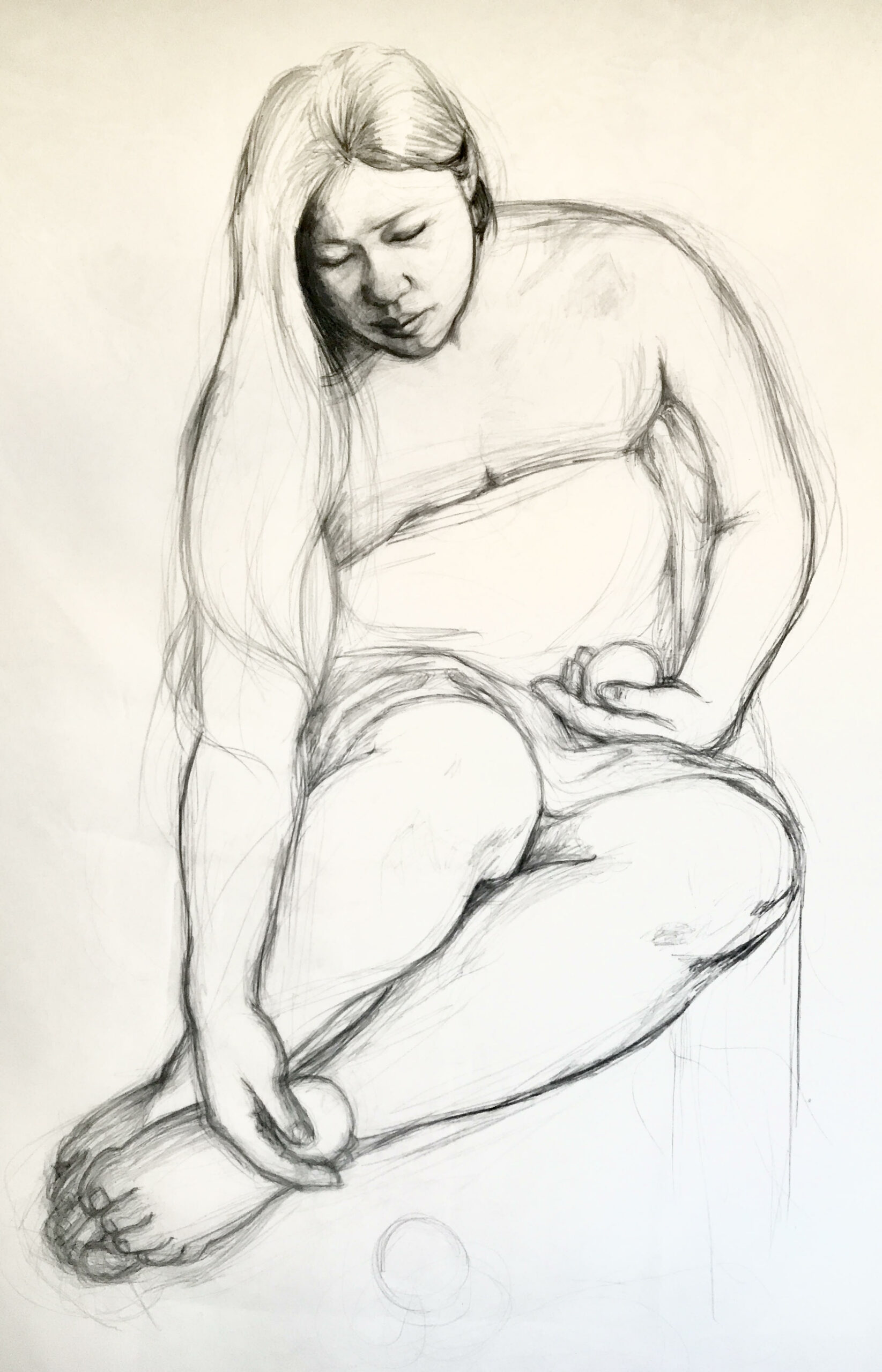 Come! Figure Drawing in classic contemporary on copper, birch & paper. 4th-generation artist, works in collections & Viewpoints Gallery in Makawao.
Kihei 
13 Waikalani Place
newgallerystudio@gmail.com
(575) 779-7657

---


S.E. Williams


Mixed Media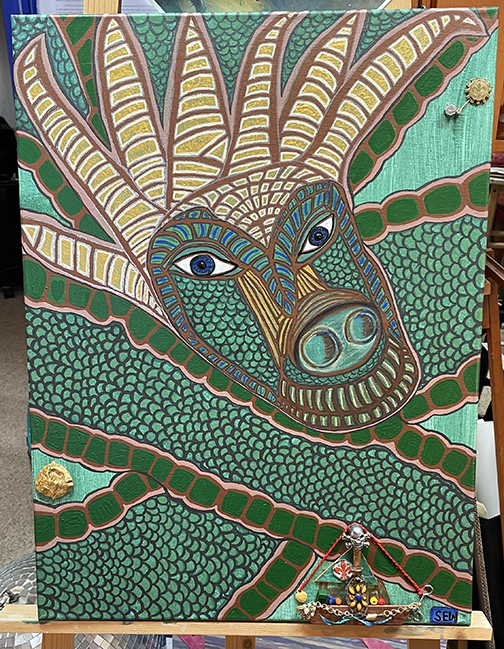 I channel the pain,trama,& hurt into my art. Myths, Ledgends, Gods & Goddesses, Dreams, Imagination & Pereidolia, Poetry & stories included.
Kihei 
208 Luakaha Circle
srhmnstr@yahoo.com
(808) 357-0308

---


Beth Hird
Painting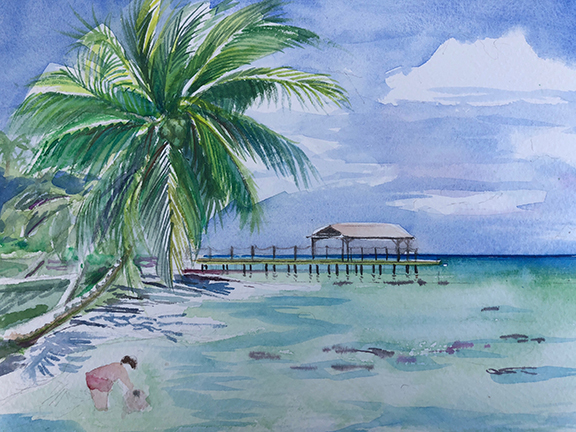 Each day I swim and photograph scenes from the ocean, sea turtles, manta rays, dolphins, humpback whales, and other sea life. Then I paint!
Kihei
14 Kupalaiki Loop

beth.hird@mac.com
(510) 604-0036

---


Steve Hansen


Glass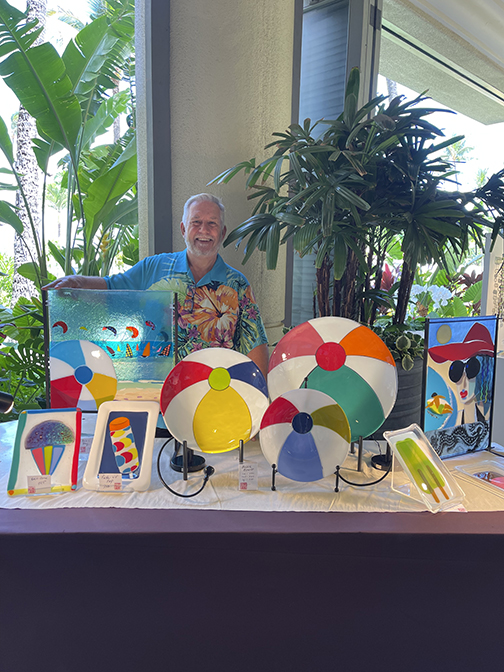 My favorite time as a child was spent on the beach. I make beach toys & treats in fused glass with bright colors and mid-century aesthetic.
Kihei 
128 Miha Place
faux2go@aol.com
(808) 357-2191
---




Karl Hensel




Glass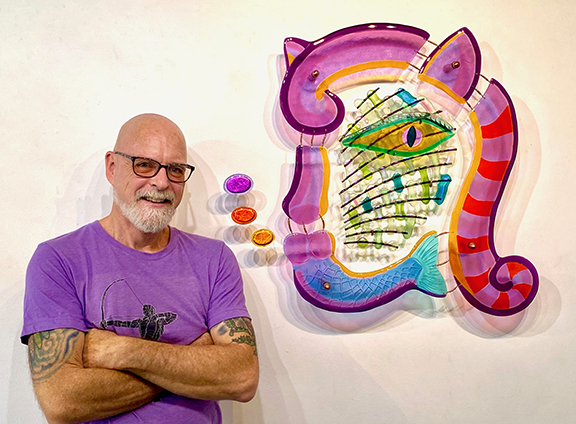 Fused + torch work glass, wall mounted sculpture. Architectural Interiors; Oceans, Faces, Networks themes. INSPIRED. SIGNIFICANT. DAZZLING.
Kihei 
128 Miha Place
lavakarl10@gmail.com
(808) 870-3856

---


Sibet Hyder Alspaugh
Painting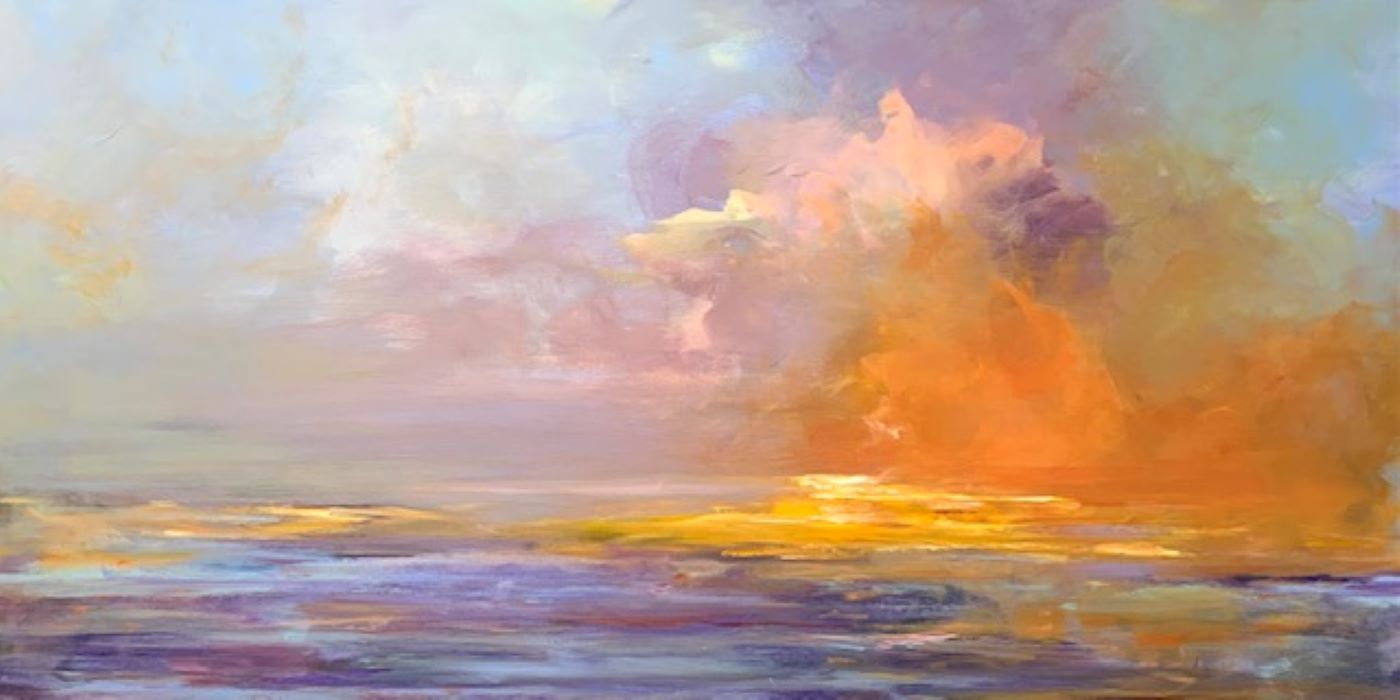 Original Atmospheric Expressionist and Hawai'iana fine art paintings inspired by the natural alchemy of the elements and colors of Maui.
Kihei
1993 S Kihei Rd., #409

sibet@sbcglobal.net
(619) 246-1067

---


Eric DeMaria
Wood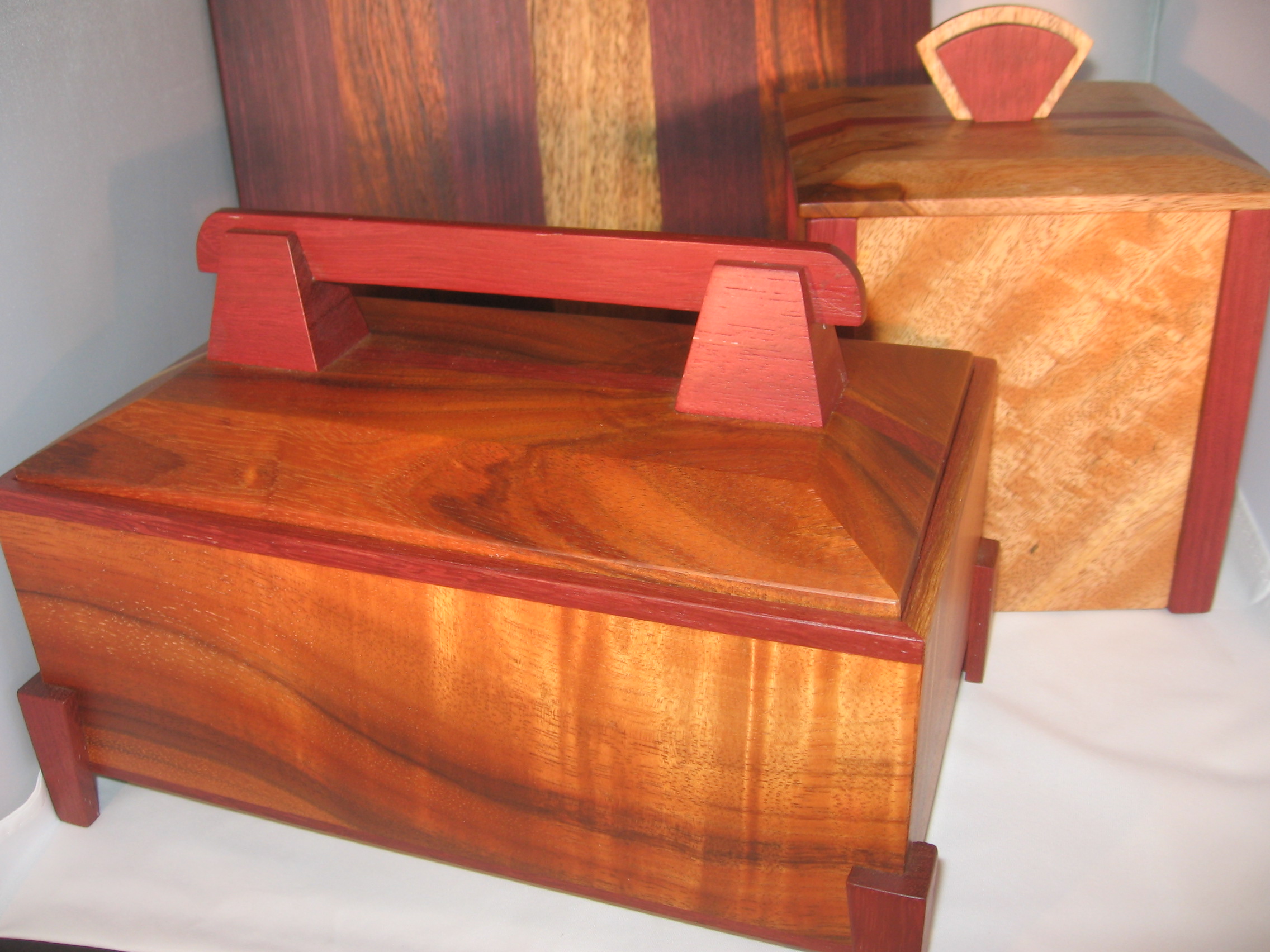 I will have wooden boxes, cutting boards, and pens, all from local hardwoods. Beth Cooper will also be showing. Refreshments.
Kihei 
2154 Aluna Place
*Not handicap accessible
keriwoods1@gmail.com
(808) 281-9552
---

Beth Cooper
Mixed Media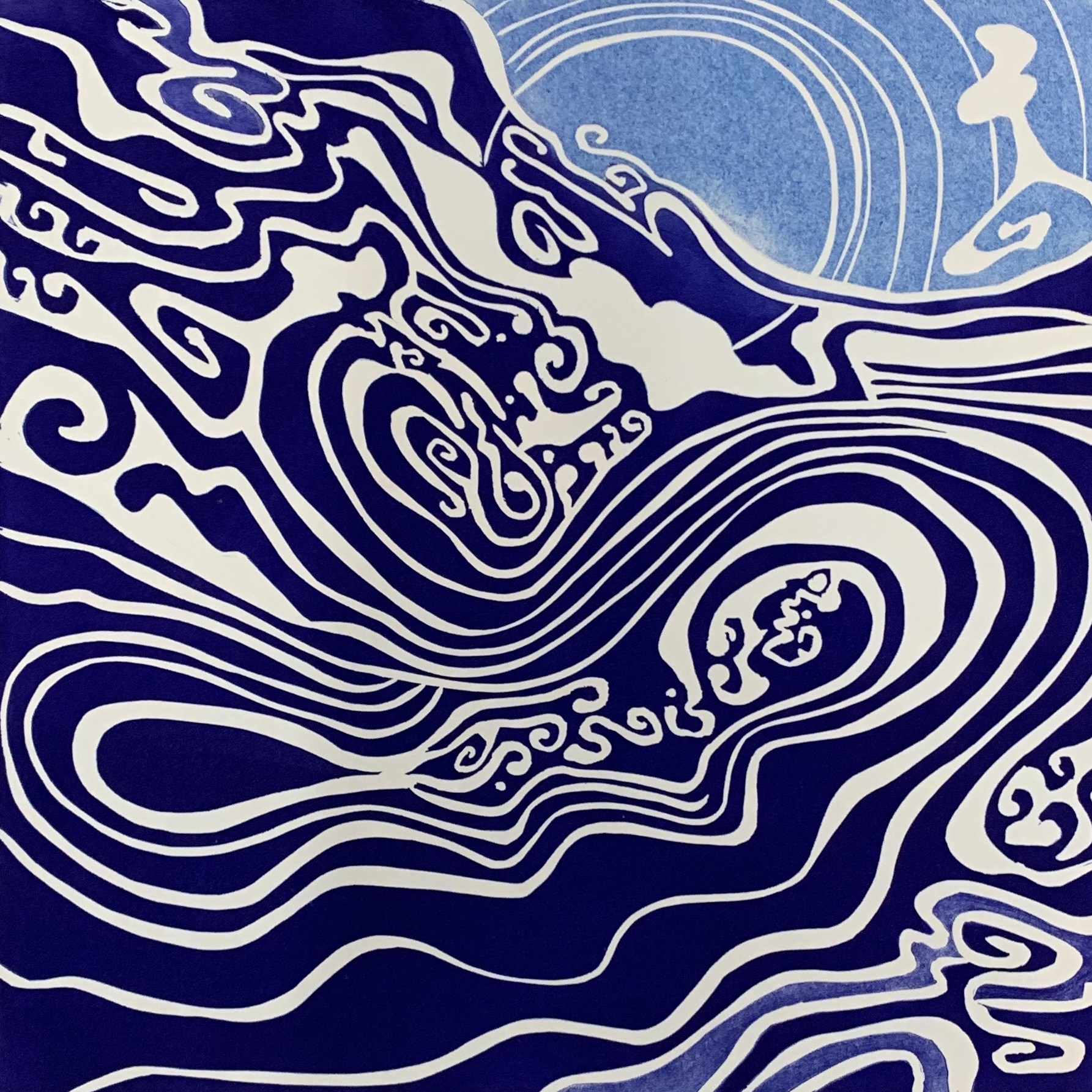 Lino Cuts matted and custom made beautiful wood frames. All sizes/new designs! Colorful paintings that will make you smile, guaranteed.
Kihei 
2154 Aluna Place
*Not handicap accessible

bethcooperart@me.com
(808) 937-6018

---


Lisa Louie
Fiber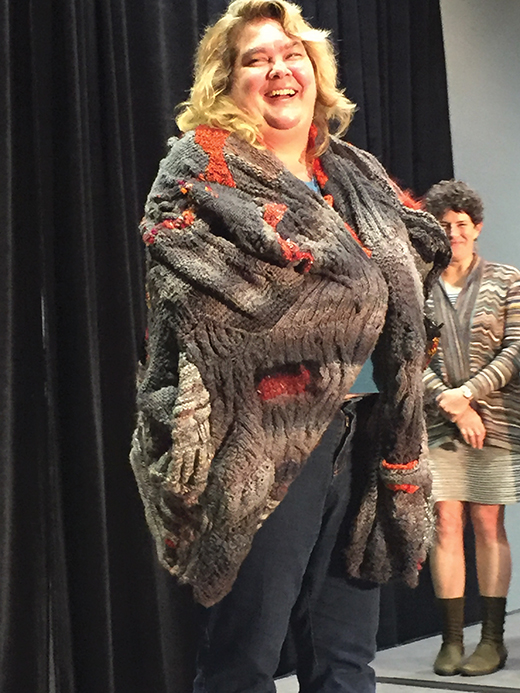 Hand knitter Lisa Louie creates both wearable and display art. By "painting with yarn", she creates volcanoes, waterfalls and more.
Kihei
2154 Aluna Place
*Not handicap accessible

louieknits@gmail.com
---


Jeff Lahl Photography
Photography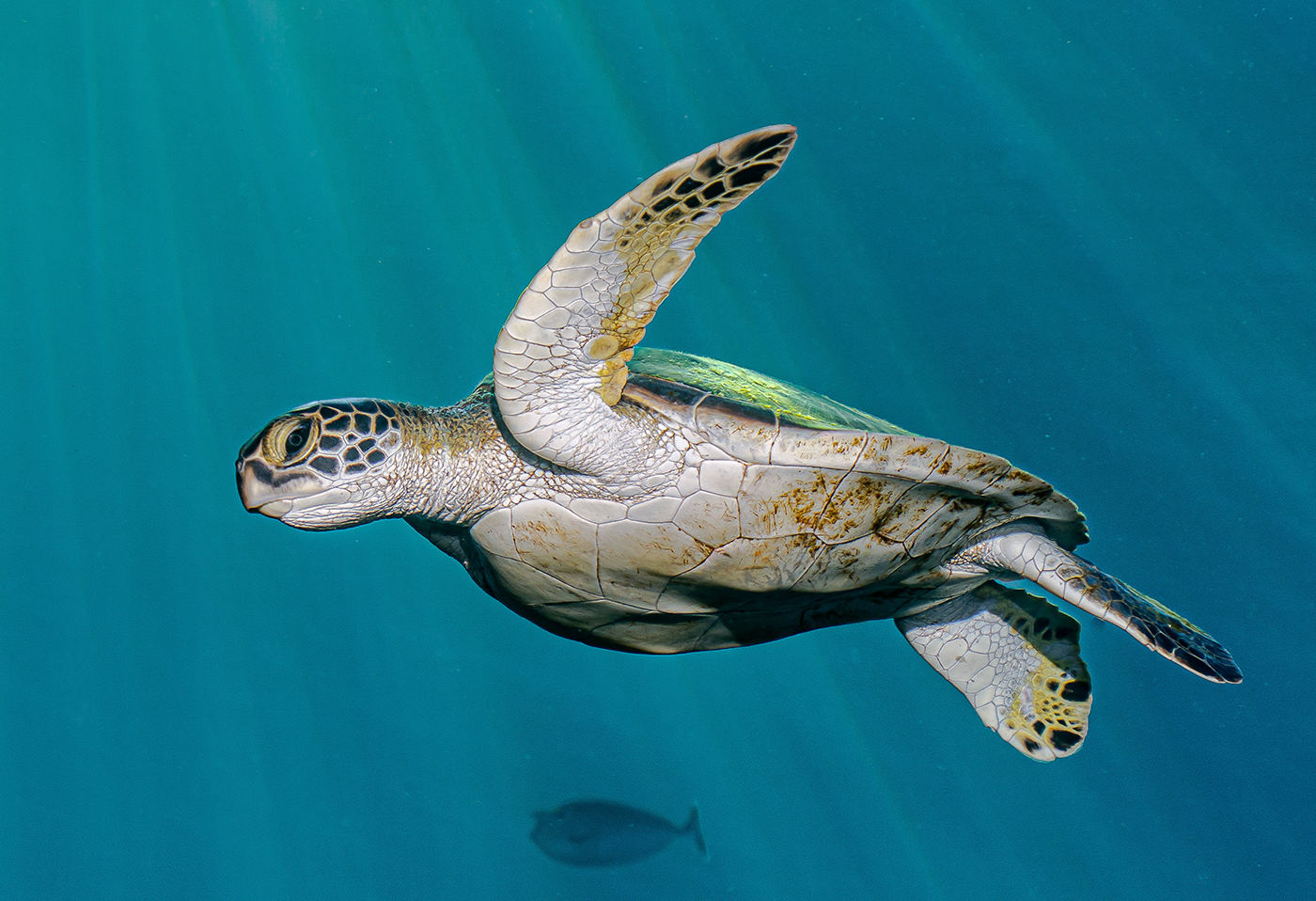 Maui-based nature photographer focused on ocean life, Maui's gorgeous landscape and beyond.
Kihei
155 Keonekai Rd.
jefflahlphoto@gmail.com
(808) 874-5706

---


Stan Robinson
Painting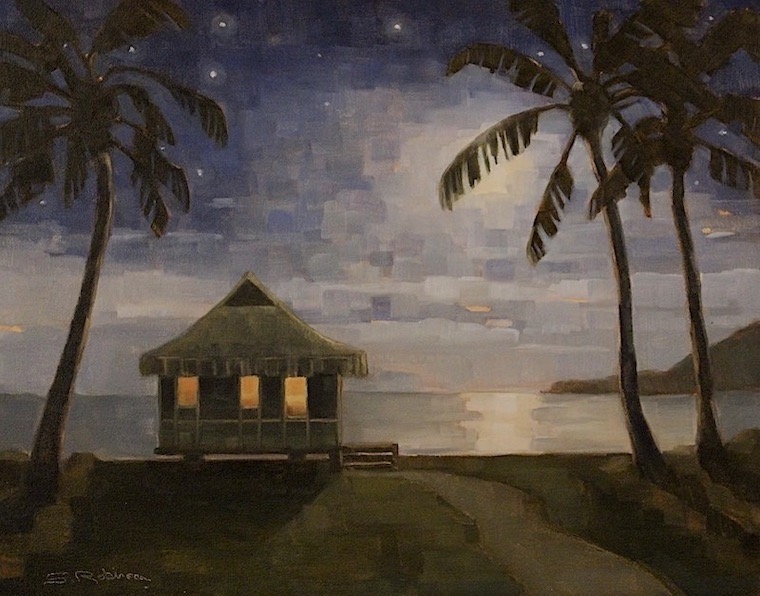 Oil paintings portraying the beauty and romance of the Hawaiian Islands and Polynesia.
Kihei
2852 Ohina St.
*Not handicap accessible

stanrobinsonartist@gmail.com
(541) 829-1102

---

Cyndi Levine


Glass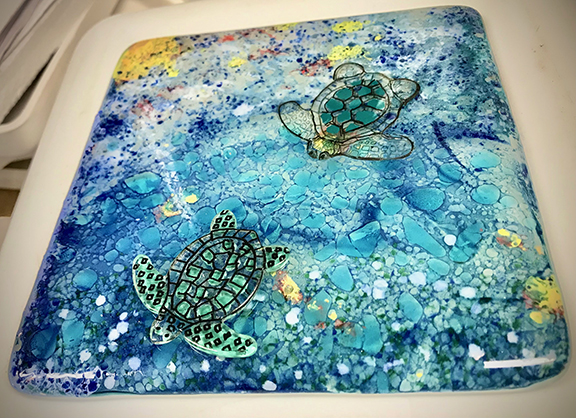 Allured by color and texture, using varied glass elements and techniques art flows into jewelry, dining ware, pictures, wall and garden art.
Kihei 
2865 Puu Hoolai St.
cyntiadesigns@gmail.com
(808) 214-3757

---

Sherry Ringer


Photography
I will have my images for purchase in many formats. I will only be open on Sat Feb. 25th due to my trip to India to photograph tigers.
Kihei 
35 Ponana St.
Daretocarephotography@gmail.com
(949) 735-4470

---

Andrew G. Lisowski


Painting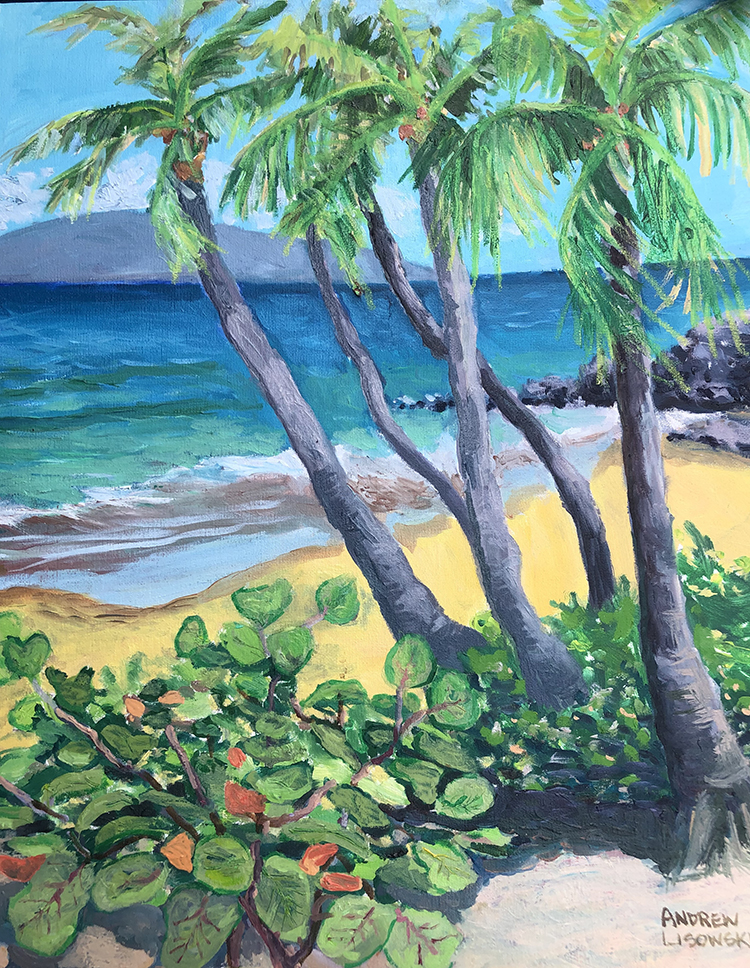 I am featuring paintings of Maui and Kauai, mostly seascapes and nature in oil. Will be serving organic Hawaian pupus.
Kihei 
2995 Kauhale St.
rimadg7@gmail.com
(858) 504-5018
---

Julian Notton
Painting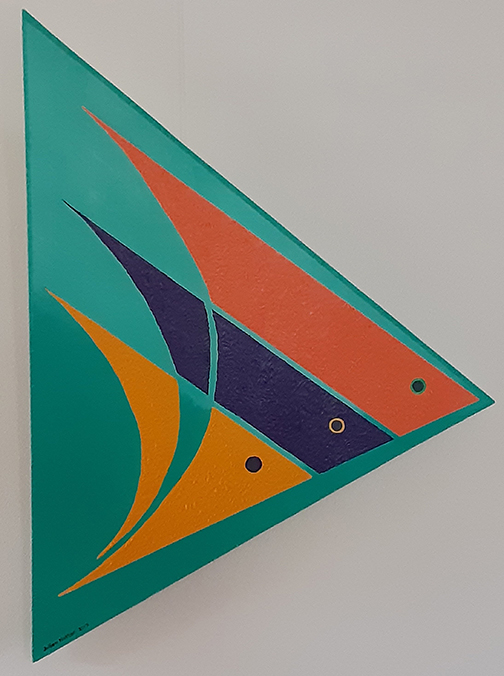 Escaping the rectangle, explore impasto textured color and movement on asymmetric panel. Aquatic & coastal themes, and 3-D Polynesian canoes.
Wailea
3170 S. Noho Loihi Way
(Kapili St. entrance)
julian@nottonartstudio.com
(808) 442-2560

---

Aaron Loyd


Sculpture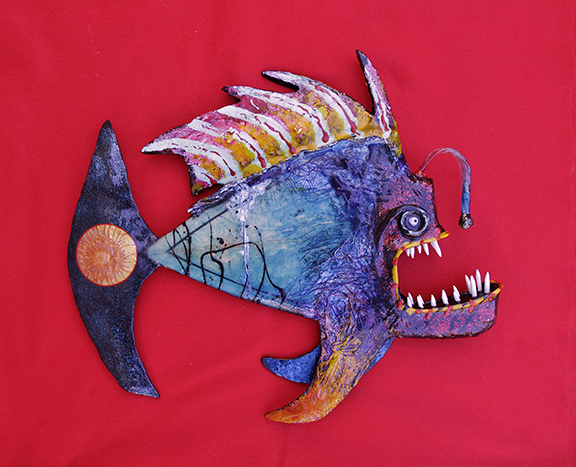 Happy to be sharing my art for the 4th year with open studios. Stop by and view my new fish swimming beautifully in an array of color.
Maui Meadows
3337 Kehala Dr.
snorkelgrl63@yahoo.com
(805) 441-9286

---

Frederick Sims


Painting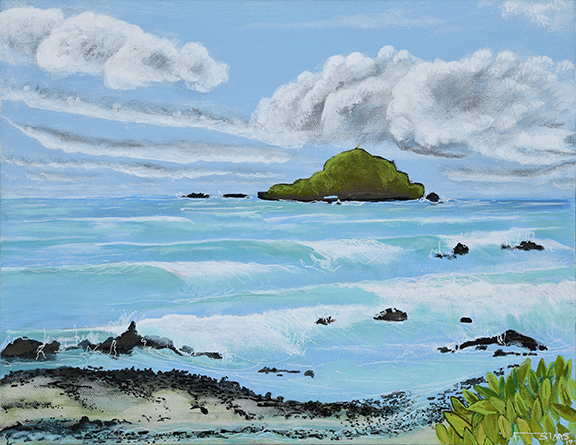 Beautiful vistas of real and imaginary spots on our island paradise. Live blues music Sunday afternoon with Fast Freddy and Blue Lava Blues.
Maui Meadows
3384 Kuaua Place
fastfreddysims@gmail.com
(415) 871-6230

---

Elizabeth Gibbons


Mixed Media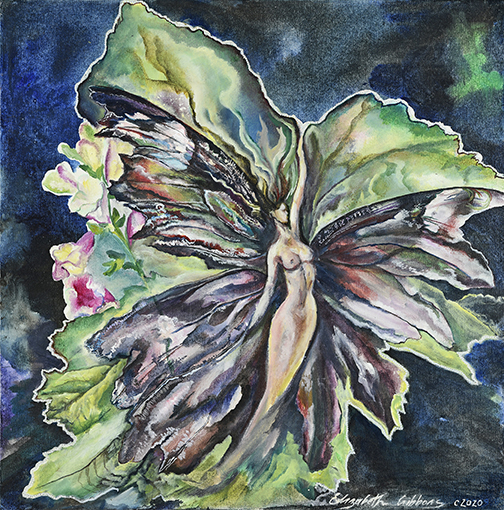 Contemporary Symbolist art that is archetypal and magical depicting mystical realms and the alchemical feminine. Soul stirring and moving.
Maui Meadows
3384 Kuaua Place
pangels@pacbell.net
(415) 637-4290

---

Eva Roberts
Mixed Media
Witnessing the fluid expression of Flow Painting, in Soulful Awareness. Prayer-inspired Art, captivating Maui Flow. Lovers of Beauty and Spirit are Welcome!
Maui Meadows
3240 Waileia Place
(Not handicap accessible)
eva4art1@gmail.com
(310) 663-6182

---


H. Lee Shapiro
Painting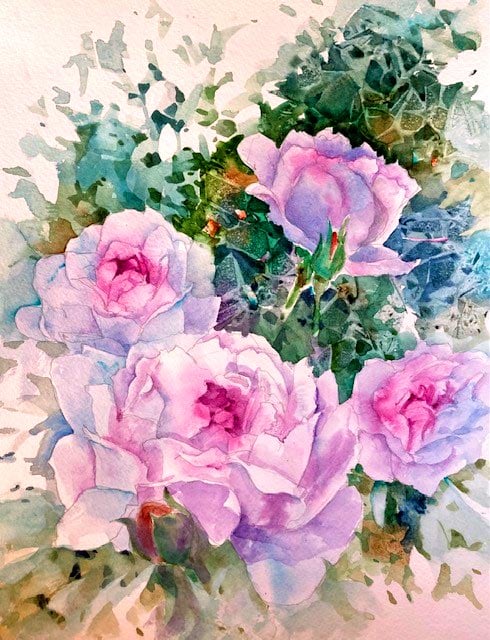 Lee's fascination with Zen Buddhism and eastern philosophy is evidenced in the flow and spontaneity of his masterful watercolors.
Maui Meadows
3246 Keha Drive (*No longer at 3240 Waileia Place)

hleeshapiro@msn.com
(808) 268-1000

---


Frenchy Loeb Studio
Painting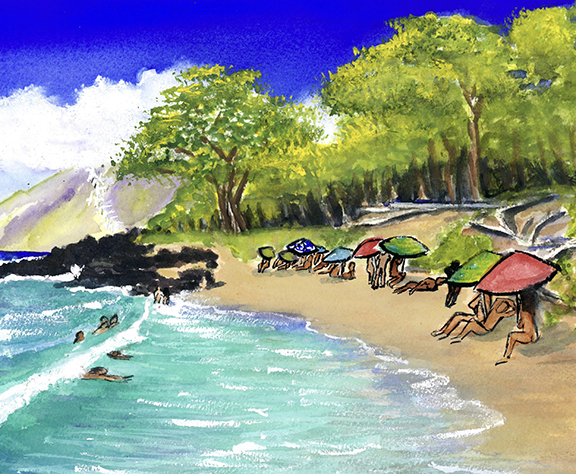 Naturist artist painter nude beaches sea landscapes flora fauna. Watercolor Acrylic Originals & Prints. Jewelry design/repair. Art Demo 3pm.
Maui Meadows
3246 Keha Drive

frenchyloeb@hotmail.com
(518) 461-4893

---

Yasha


Jewelry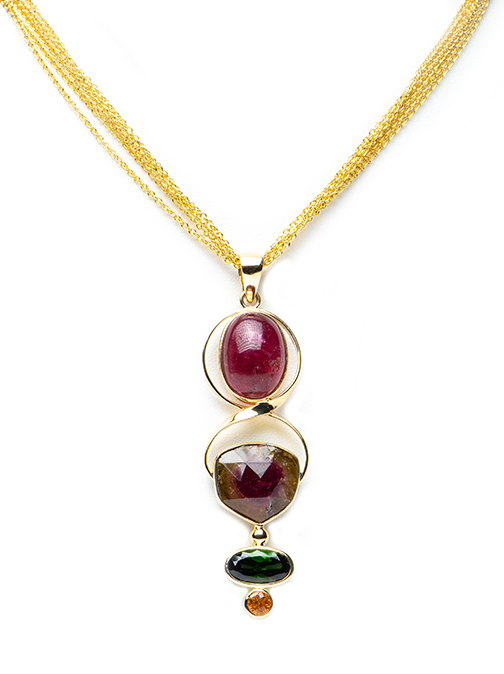 Precious gemstones set into gold or silver with awareness spiritual properties. Unique captivating pieces that are energetically supportive!
Wailea
100 Wailea Golf Club Dr.
Wailea Gold and Emerald Course "In front of Gannon's"
yashajewels@gmail.com
(808) 344-0195

---