---

Kalei Engel
Fiber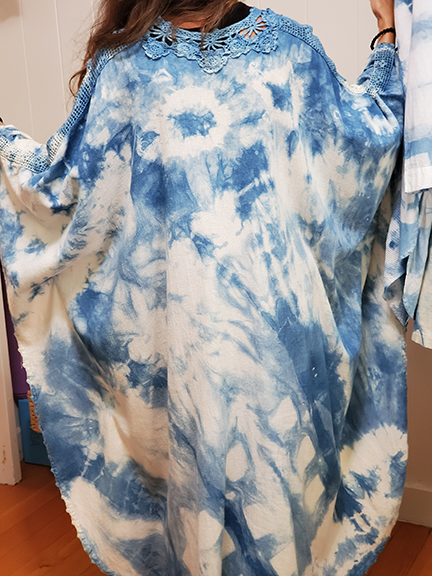 Original, hand-dyed clothing and accessories, using the ancient technique of Shibori with Indigo plant based dye on all natural fibers.
Haiku
730 Haiku Rd.
aloha.kalei@gmail.com
(862) 271-5603
---

Heather Parsons
Jewelry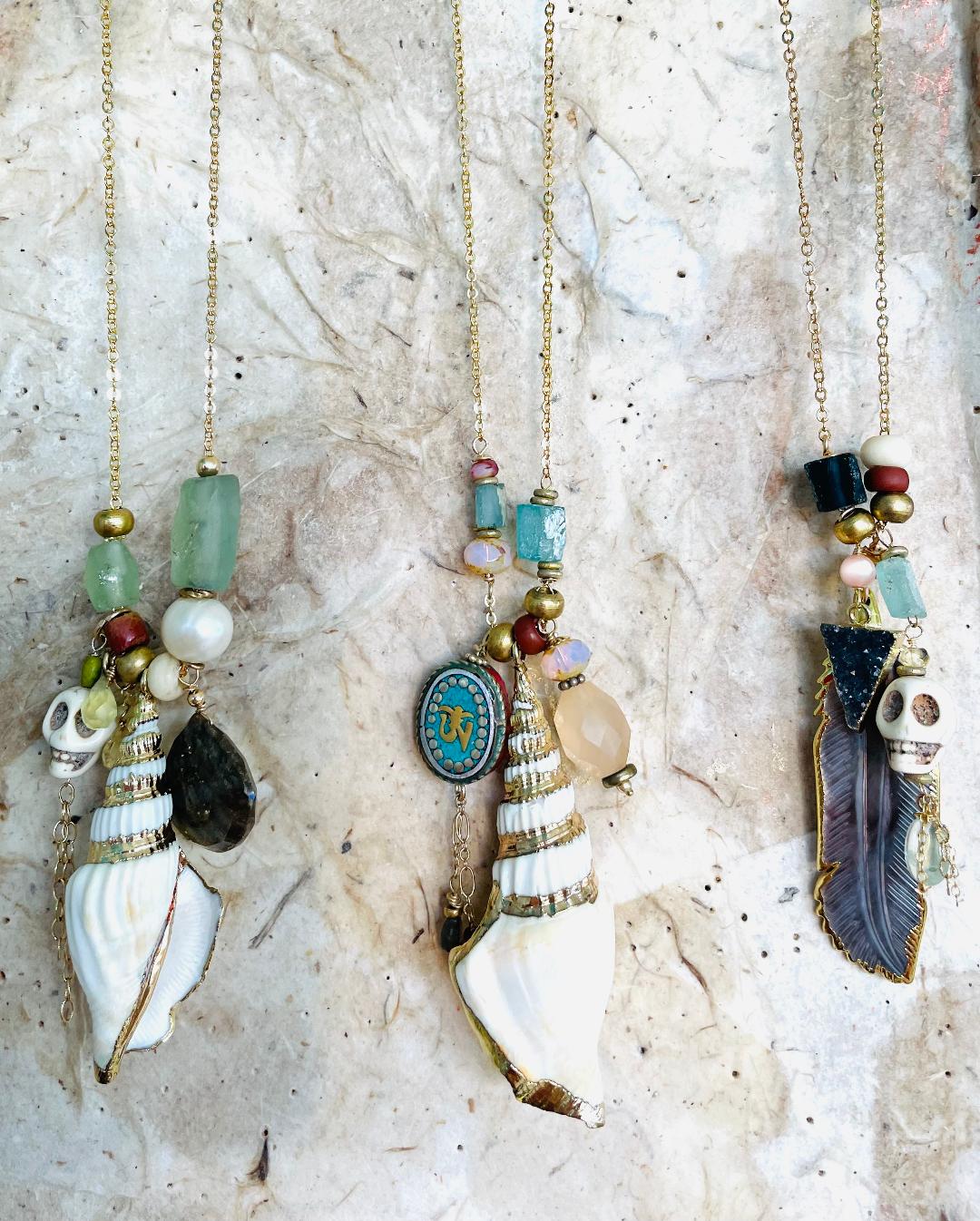 Unique jewelry design with 15th century patina glass, gems, pearls and gold Colorful, artistic crystal Chandeliers, mixed media sacred art.
Haiku
730-A Haiku Rd.
artsofpassage@gmail.com
(808) 280-2833
---


Rick Strini
Glass, Ceramics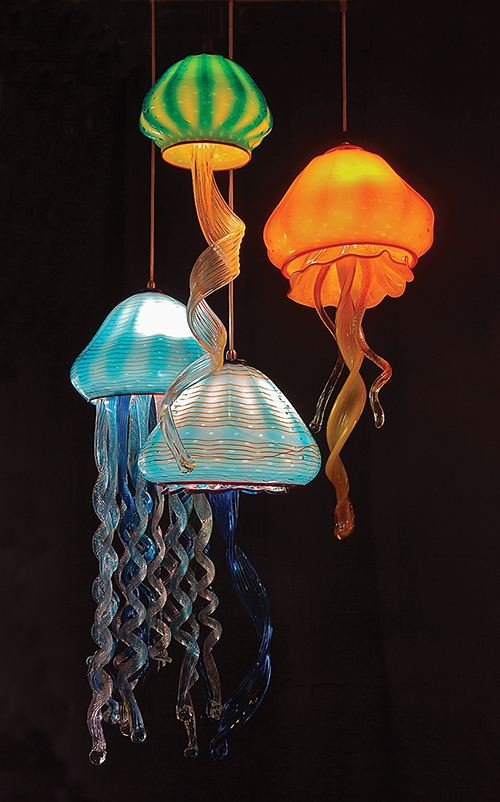 Unique hand blown glass and now High Fire Ceramics, wheel thrown and hand built, premiering my new line of Warrior Tribal Masks.
Haiku
Haiku Marketplace
810 Haiku Rd., #310
rick@striniartglass.com
(808) 344-7199

---

Josefina Zorrilla
Painting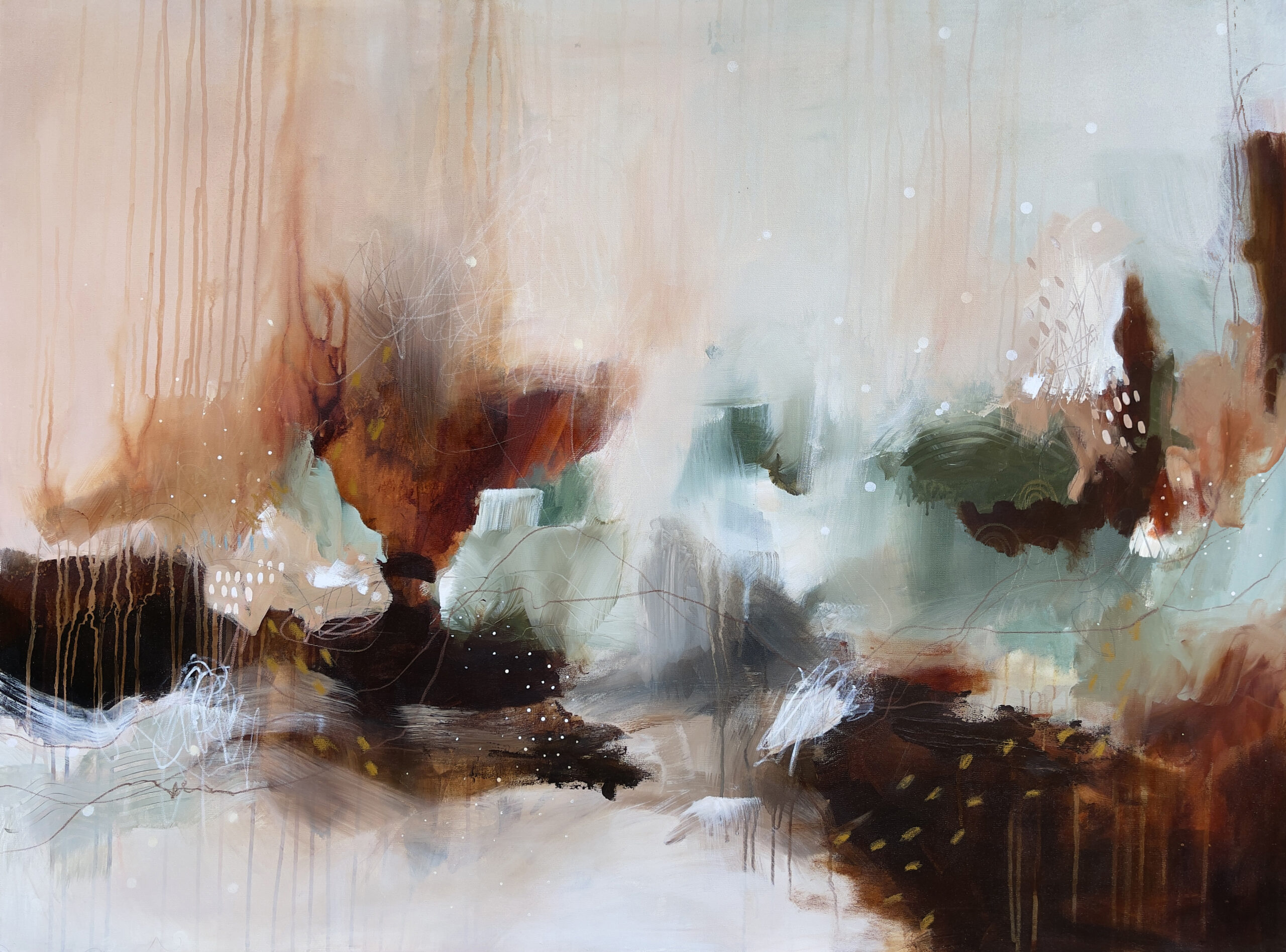 Abstract and figurative mixed media and oil paintings. Originals and prints for sale in a variety of sizes.
Haiku
870 Kokomo Rd.
jo@josefinazorrilla.com
(808) 740-1585

---

Skylove Solei
Digital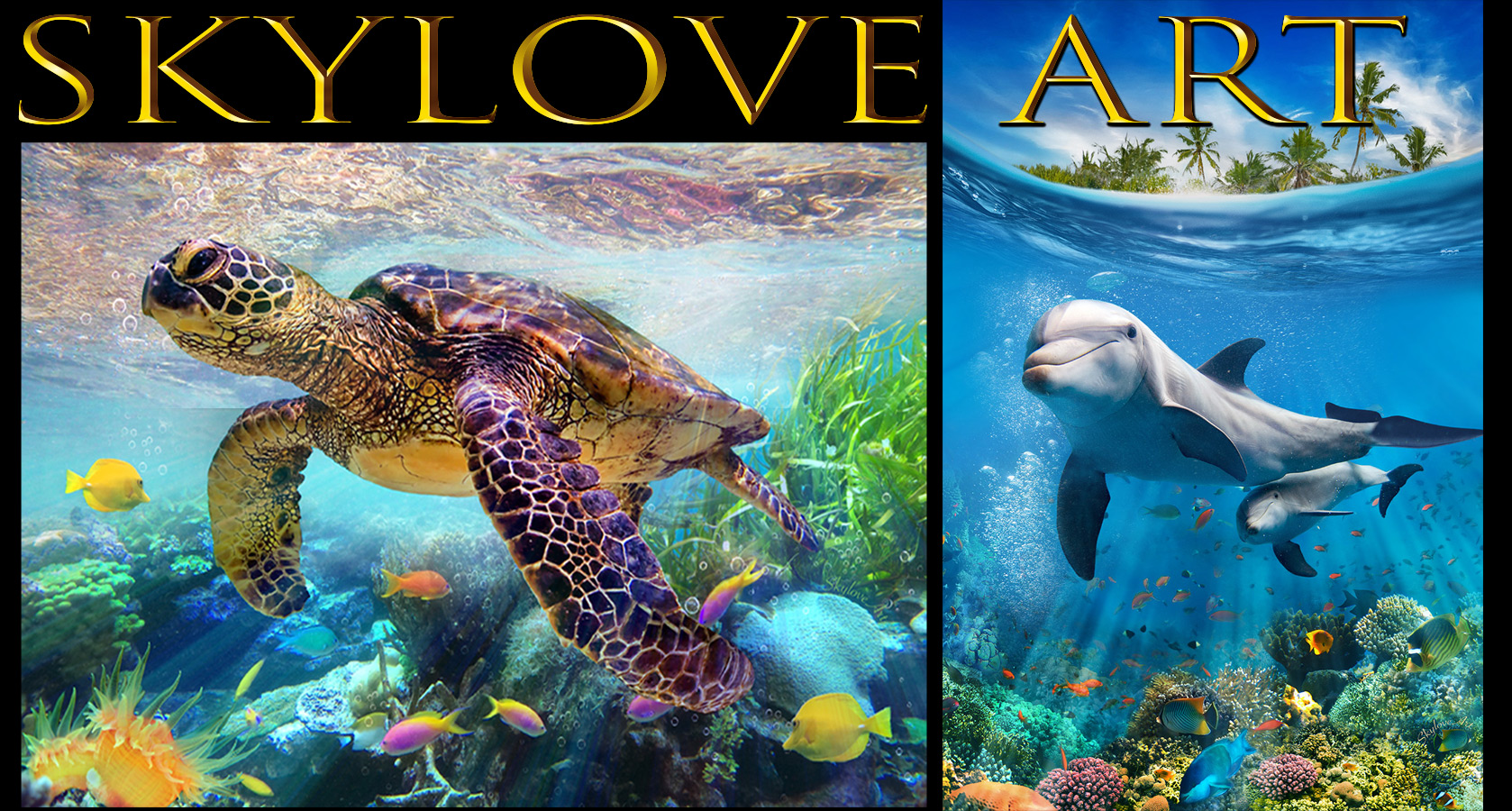 Photorealistic collages exploring the beauty and the magic of the natural world, creating exotic new landscapes and authentic looking spaces.
Haiku
2559 Alohia Place
(Not handicap accessible)

skyloveart@gmail.com
(808) 437-4390

---
Christine Waara
Painting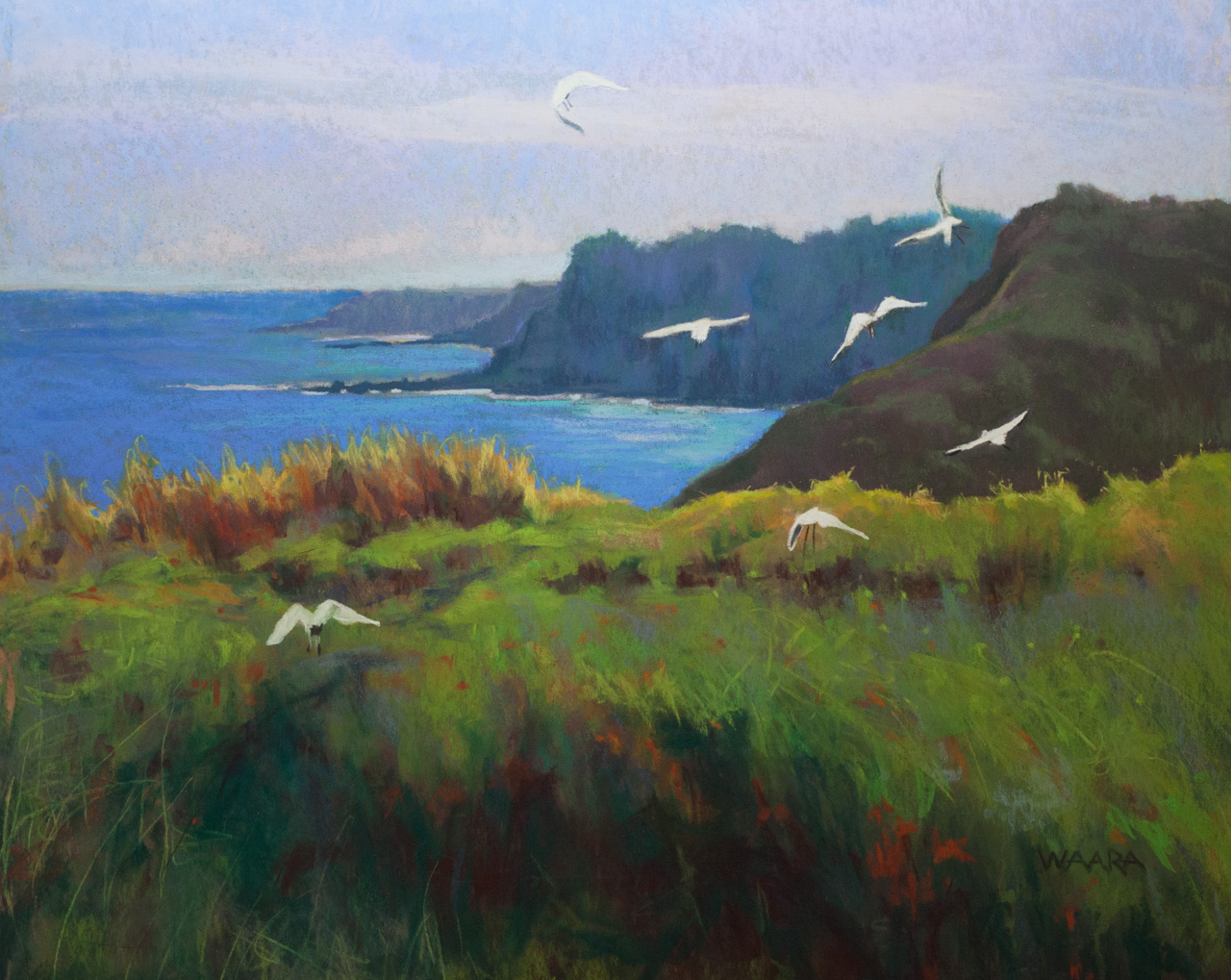 Fresh, colorful, island-inspired art in multiple mediums that offer a salve for the soul. Choose from traditional to contemporary.
Haiku
560 W. Kuiaha Rd.
christine@christinewaara.com
(808) 633-7920

---


Bonniestar Marsh


Printmaking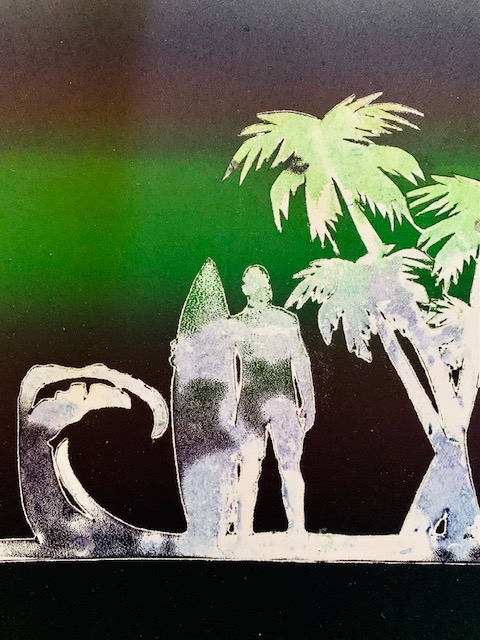 I invite you into my private studio to see printmaking in action. Come visit the Maui Crafts Guild in Paia Town to see more of my art.
Haiku
1015 W. Kuiaha Rd.
naturadoc@gmail.com
(808) 214-7968

---

Jamie Porcella
painting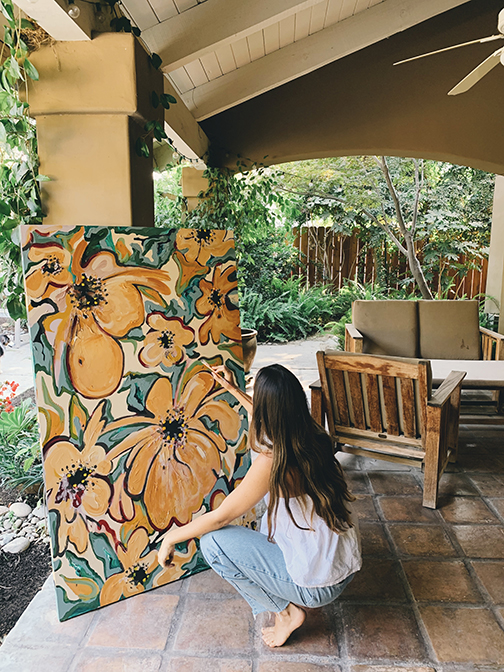 From our family farm in Haiku, I paint what we grow & what we share. Lush fruits & tropical flowers are found in each piece I create.
Haiku
11 Kane Rd.
solo.oro.design@gmail.com
(559) 970-5962

---

Stephen Hoel
Ceramics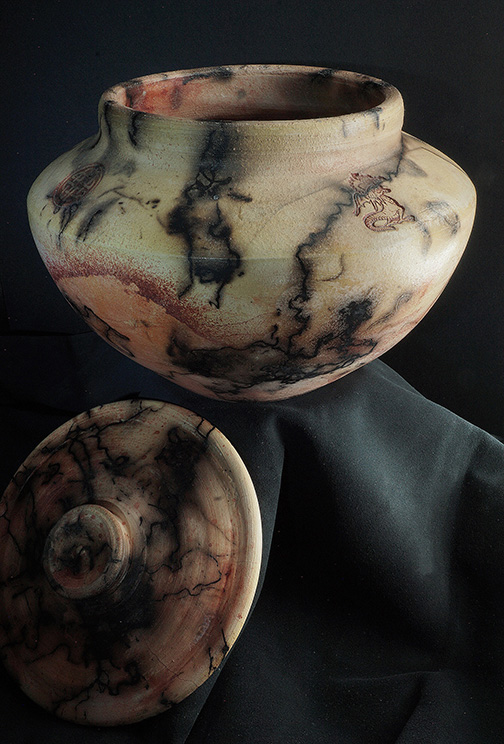 Artistic and functional Ceramics. I use form, color, texture, and finishes from high fire glazes to Raku, to evolve the soul of each piece.
Haiku
145 Uakoko Place
Steve@ssdesignmaui.com
(808) 793-2508

---

Sabine Ronge
Painting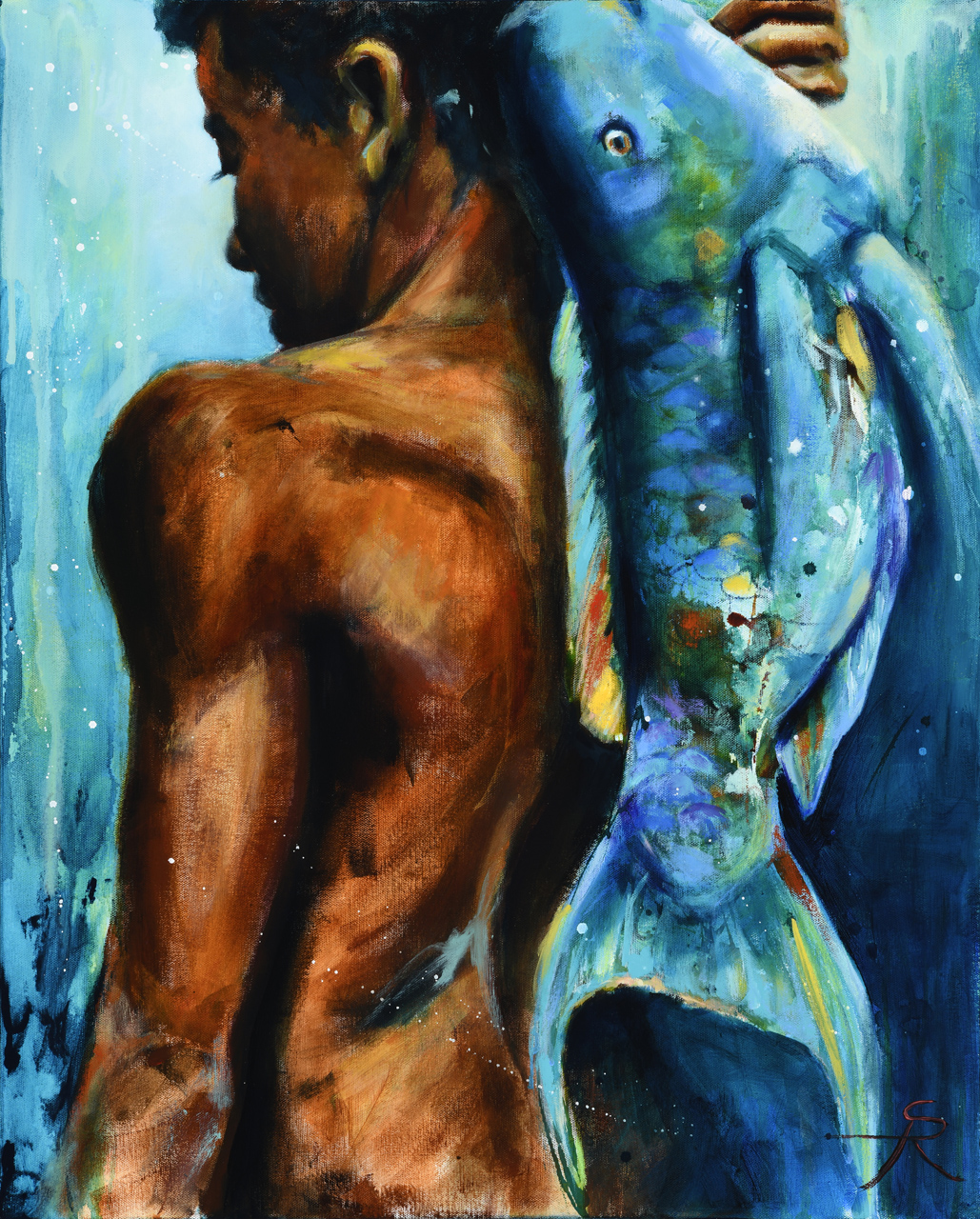 Welcome to my studio. There will be varying sizes Originals, Prints, Cards and Sketches available. Open for commissions. 10% off Originals.
Haiku
2235 Kaupakalua Rd.
sabinemaui@gmail.com
(808) 276-3141

---

Maggie Costigan
Jewelry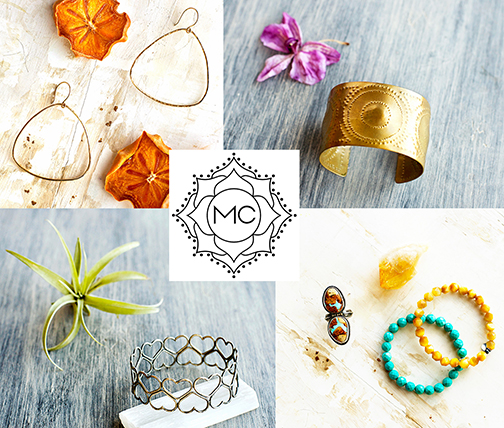 My handcrafted silver and gold jewelry has been described as "modern and approachable" with something for all tastes and styles. $18 to $350.
Haiku
2235 Kaupakalua Rd.
designs@maggiecostigan.com

---

Michelle Engeln
Painting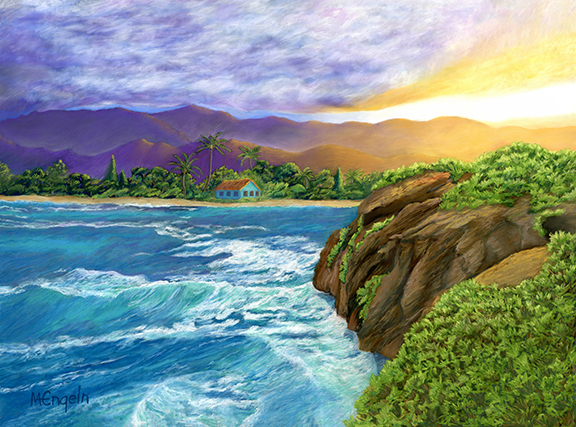 Pastel paintings of the Hawaiian Islands. Affordable original landscapes & seascapes in various sizes, giclee & metal prints available.
Haiku
200 Waipalani Rd.
pmengeln@sbcglobal.net
(310) 367-7273

---

Lorayne Lipps


Mixed Media, Jewelry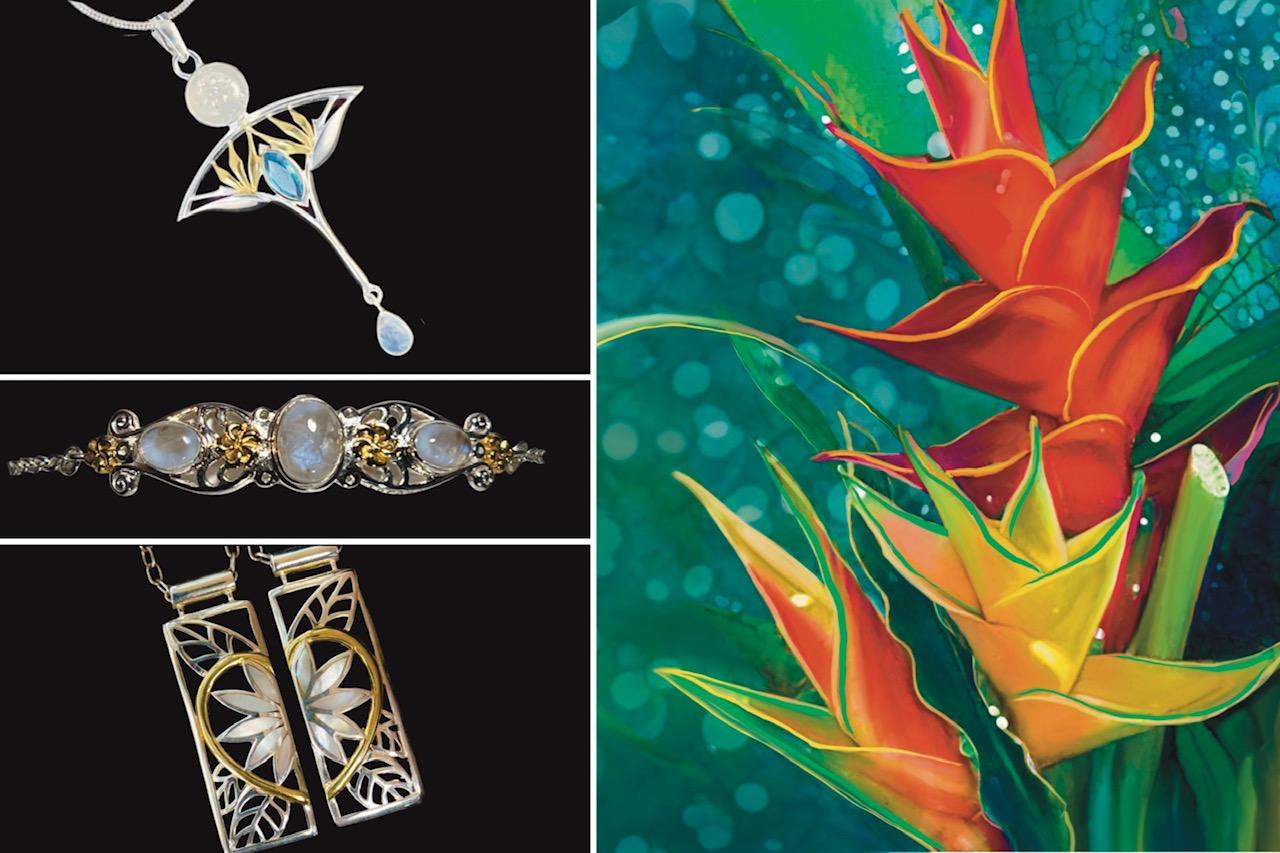 Fresh new creations! Exploring figurative & textural paintings that describe life, dreams & feelings. Also more jewelry designs & stones.
Haiku
180 Kapuai Rd.
LorayneDesigns@gmail.com
(808) 264-1260
---

Luminous Ceramics by Lucia Maya
Ceramics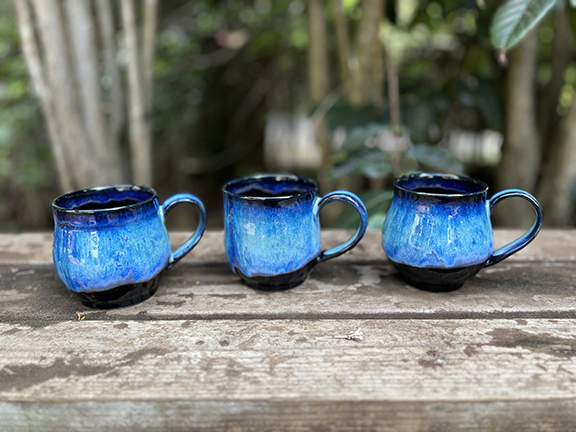 Luscious shapes and luminous glazes – functional pottery for everyday beauty. Bowls + mugs, in shimmering, nature inspired colors.
Haiku
2673 Kokomo Rd.
lucia@luminousadventures.com
(808) 866-8246

---

Jennifer Owen
Ceramics


Salt-fired pottery & architectural ceramics. Vases, mugs, teapots, & pinch pots, with colored clay & colorful slip. 3 potters @ one studio.
Haiku
2673 Kokomo Rd.
jowen@hawaii.edu
(808) 359-8076

---

Brooke Auchincloss


Ceramics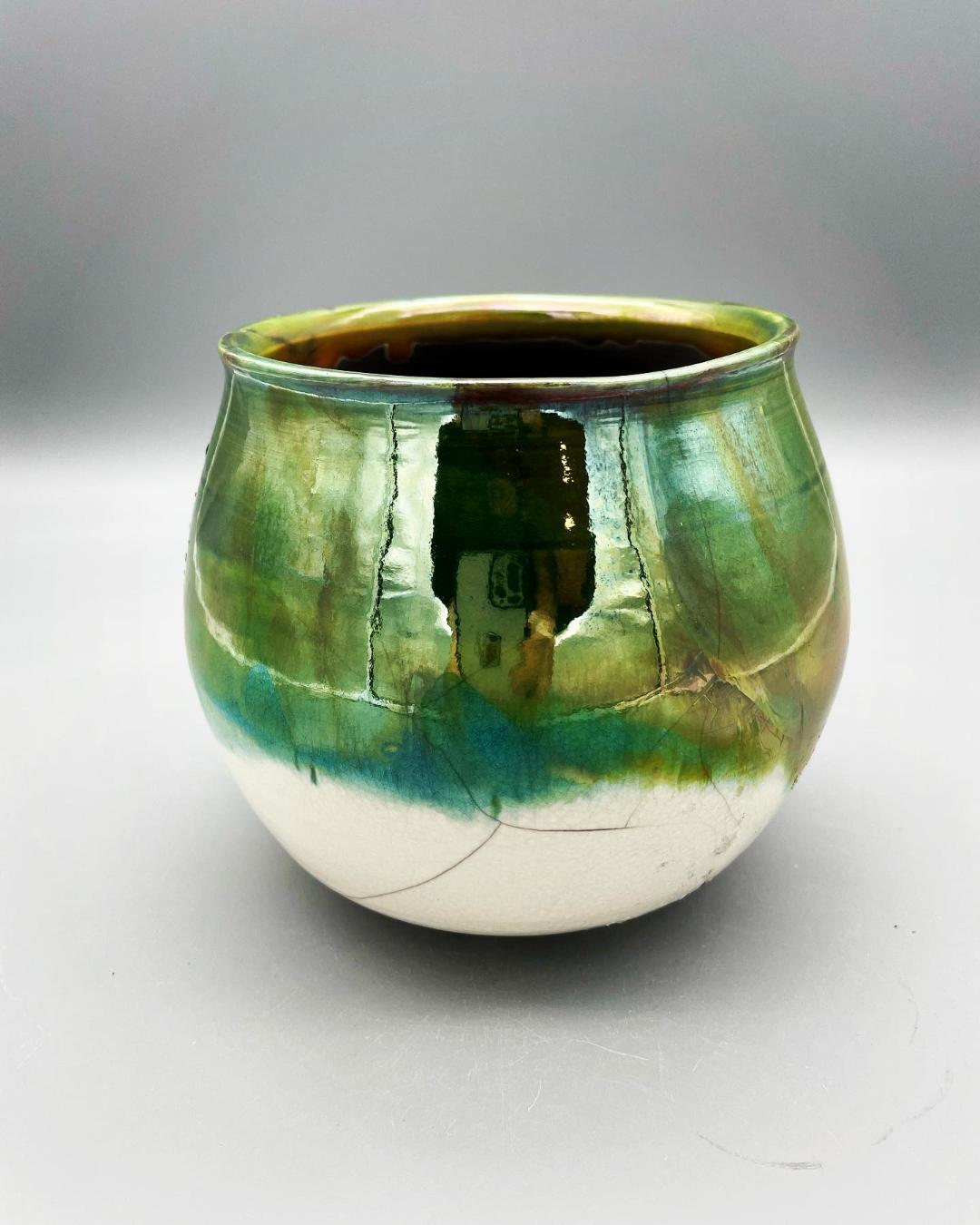 I work mostly in Raku creating unique vases and bowls. Stop by to see my work and learn more about this fascinating Japanese art form.
Haiku
2673 Kokomo Rd.
brooke@brookelife.com
(415) 410-3344

---

Joanne Hopper
painting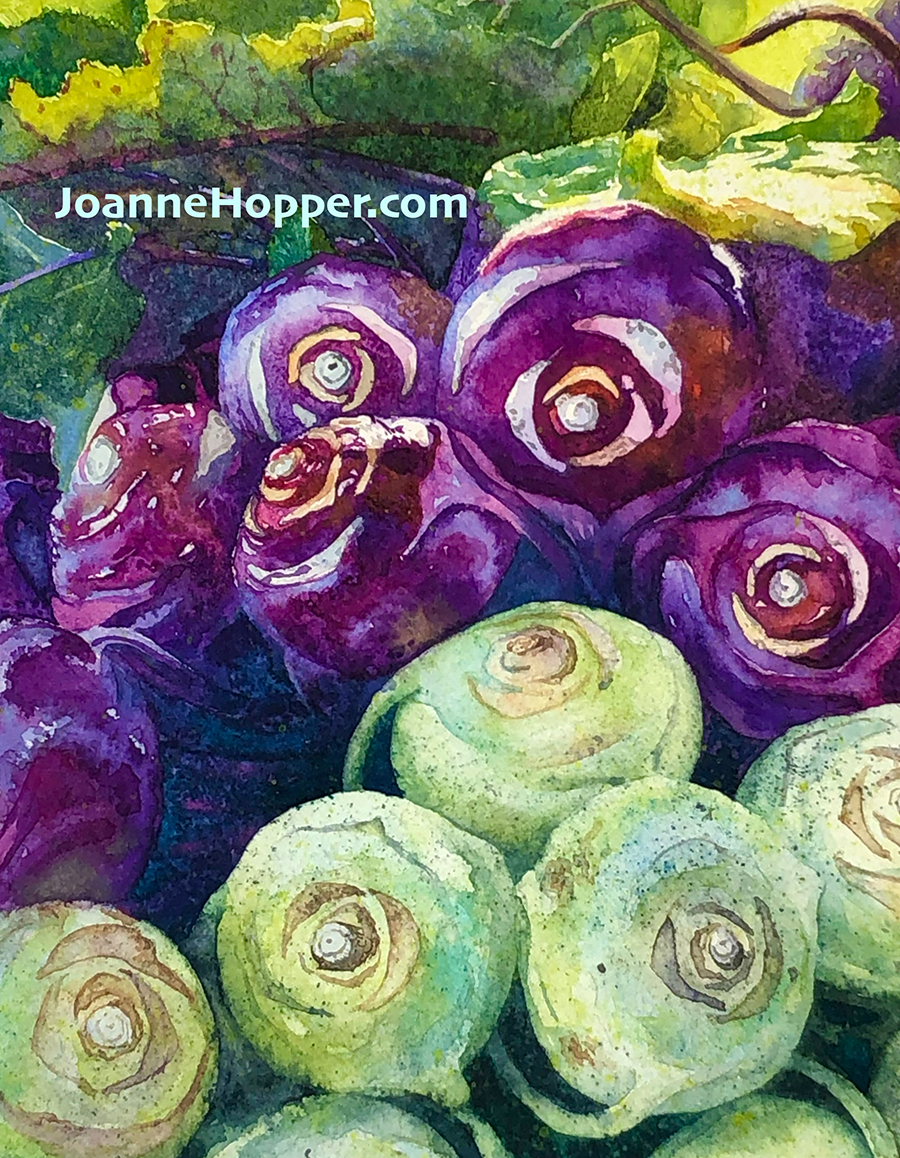 Light-filled watercolors, gouache (opaque watercolor) paintings and prints of Maui's farm markets, flora and vistas! Can't wait to see you!
Makawao
Sunnyside Art Alliance
1799 Baldwin Ave.
jhopperartist@gmail.com
(808) 298-9292 

---

Deb Lynch
painting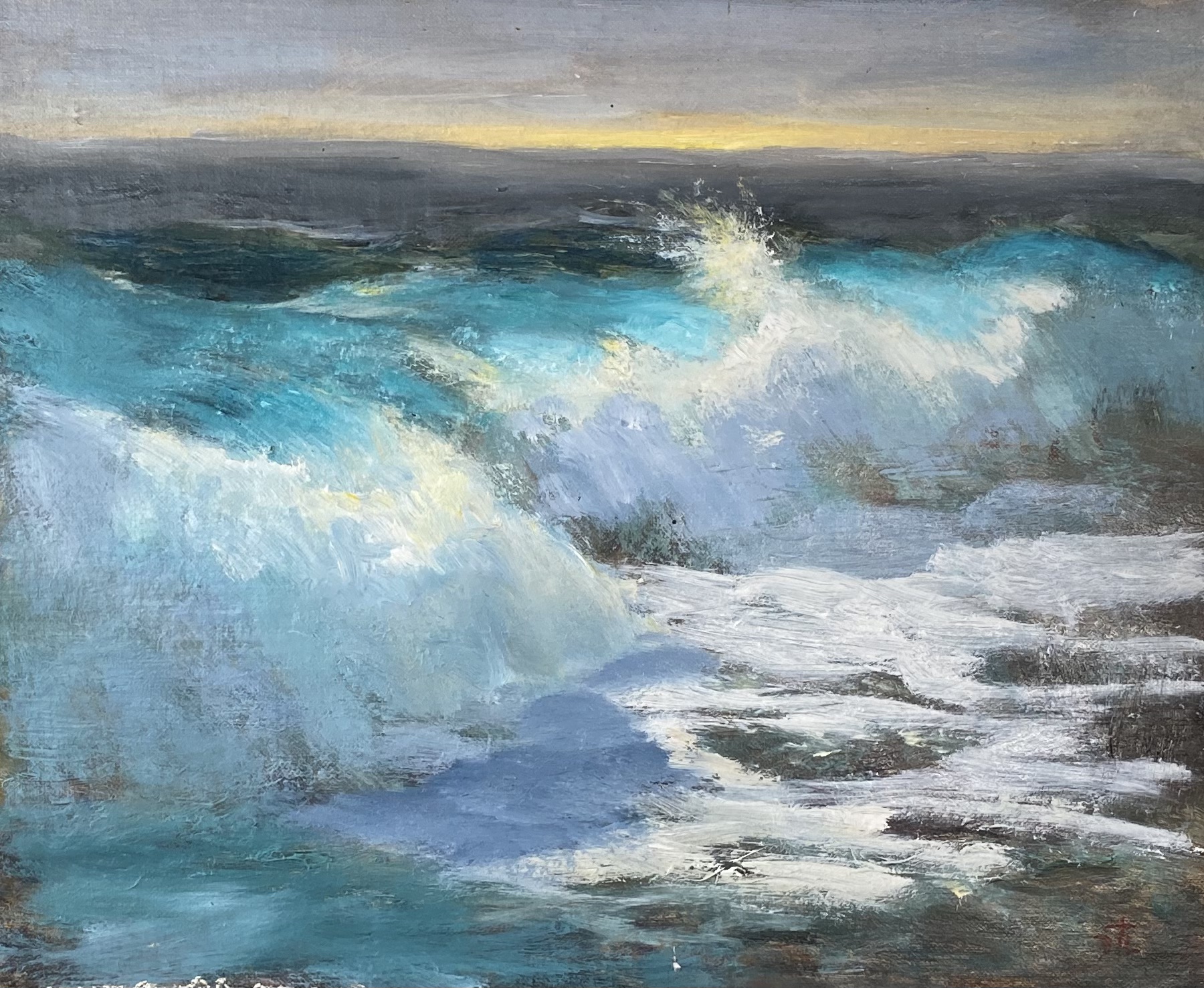 New dramatic seascapes! Demonstrations. Gently used art supplies for sale too. Special event prices. Come talk story!
Makawao
Sunnyside Art Alliance
1799 Baldwin Ave.
deblynchstudios@gmail.com
(808) 214-8908 

---

Matt Montagne


Painting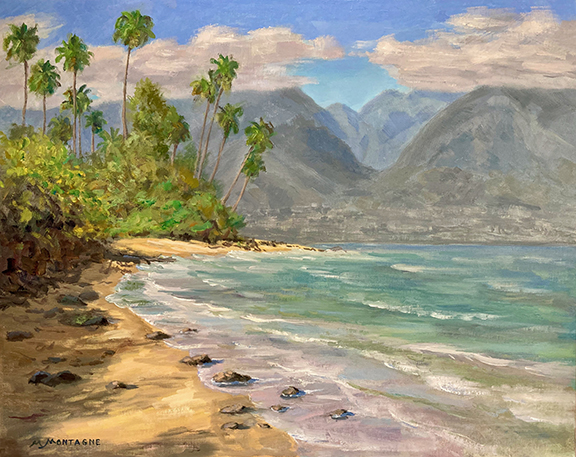 I like to paint pleasing scenes from everyday life, including landscapes, wildlife, people in action, and glimpses that catch my attention.
Makawao
Sunnyside Art Alliance 
1799 Baldwin Ave.

matt@mattmontagne.com
(307) 690-3903

---


Jamie Roth
Painting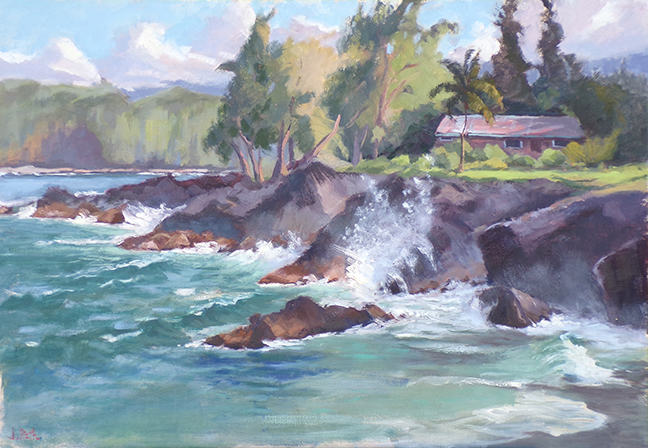 I am inspired by nature and use oil paint to communicate my vision. I will be sharing a mix of land and seascapes from Maui and beyond.
Makawao
Sunnyside Art Alliance
1799 Baldwin Ave.
jamieroth56@yahoo.com
(808) 276-1222

---


Cheryl McElfresh
Painting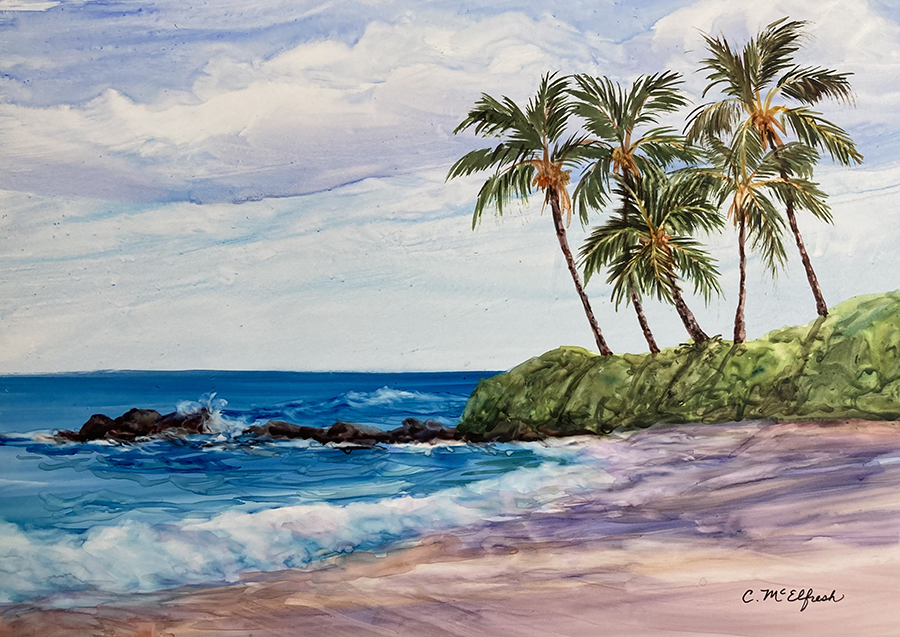 Watercolors and acrylics inspired by 30+ years of plein air painting on Maui. Realistic and abstract work available in prints and originals.
Makawao
Sunnyside Art Alliance
1799 Baldwin Ave.
keithkayak@aol.com
(808) 280-1245
---

Hex Press Maui
Printmaking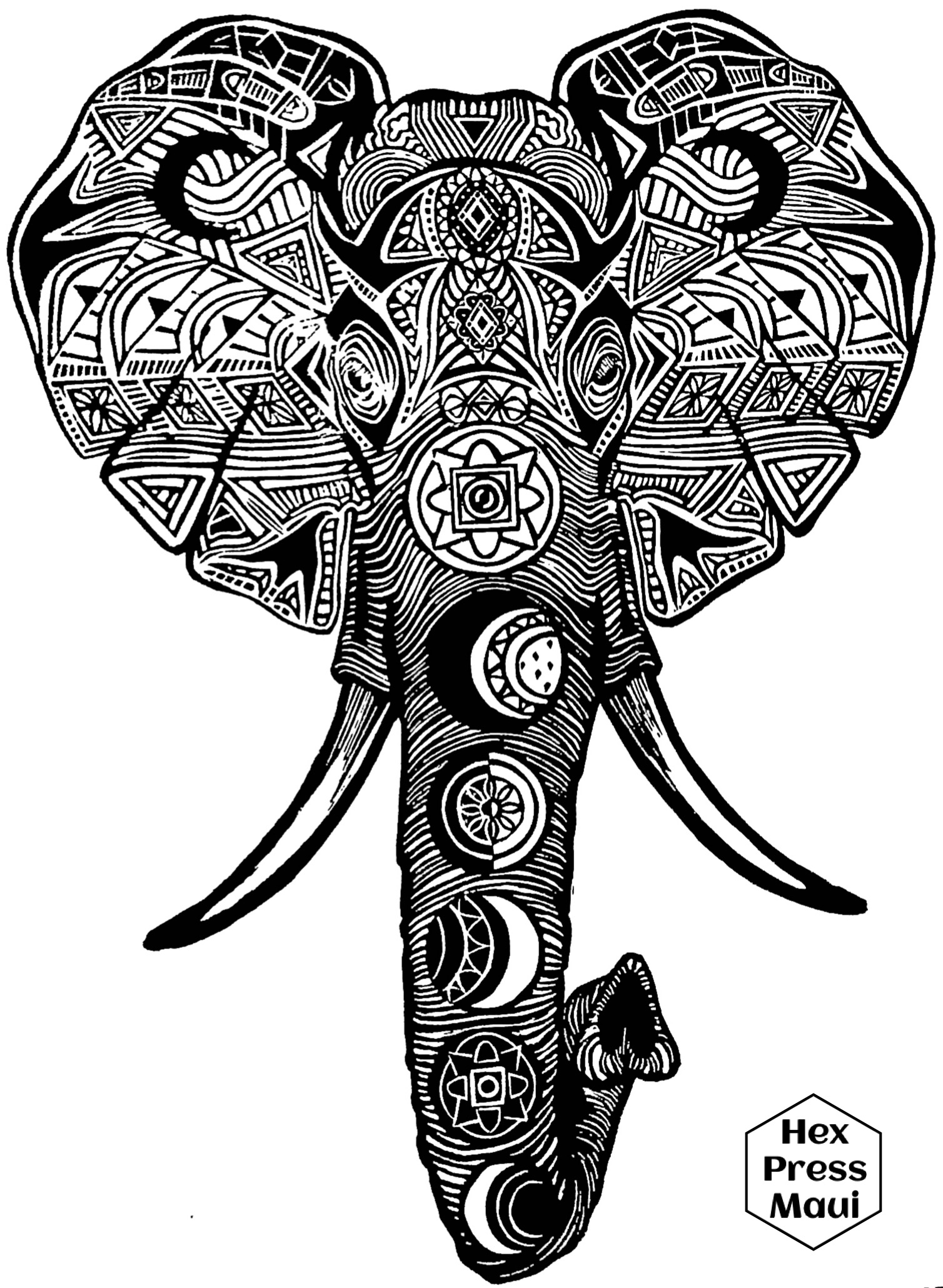 Printmaking in action! Mobile printing press + hand-carved linocuts + lots of shirts = customized wearable art! Fine art prints available.
Makawao
Hui No'eau Visual Arts Center – Printmaking Studio
2841 Baldwin Ave.
thehexpressmaui@gmail.com
(808) 793-8429 

---

Daniel Francisco
mixed media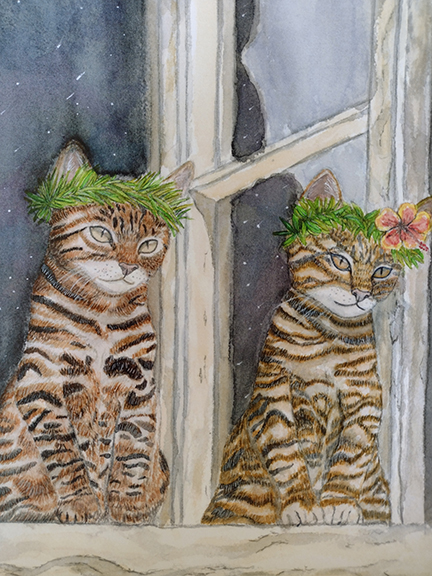 The artist portrays animals in a soft and gentle way with the help of watercolor and gouache.
Makawao
Sacred Garden of Maliko
460 Kaluanui Rd.
freespiritart0104@gmail.com
(678) 616-1572
---

Lalénya L. Vann
Painting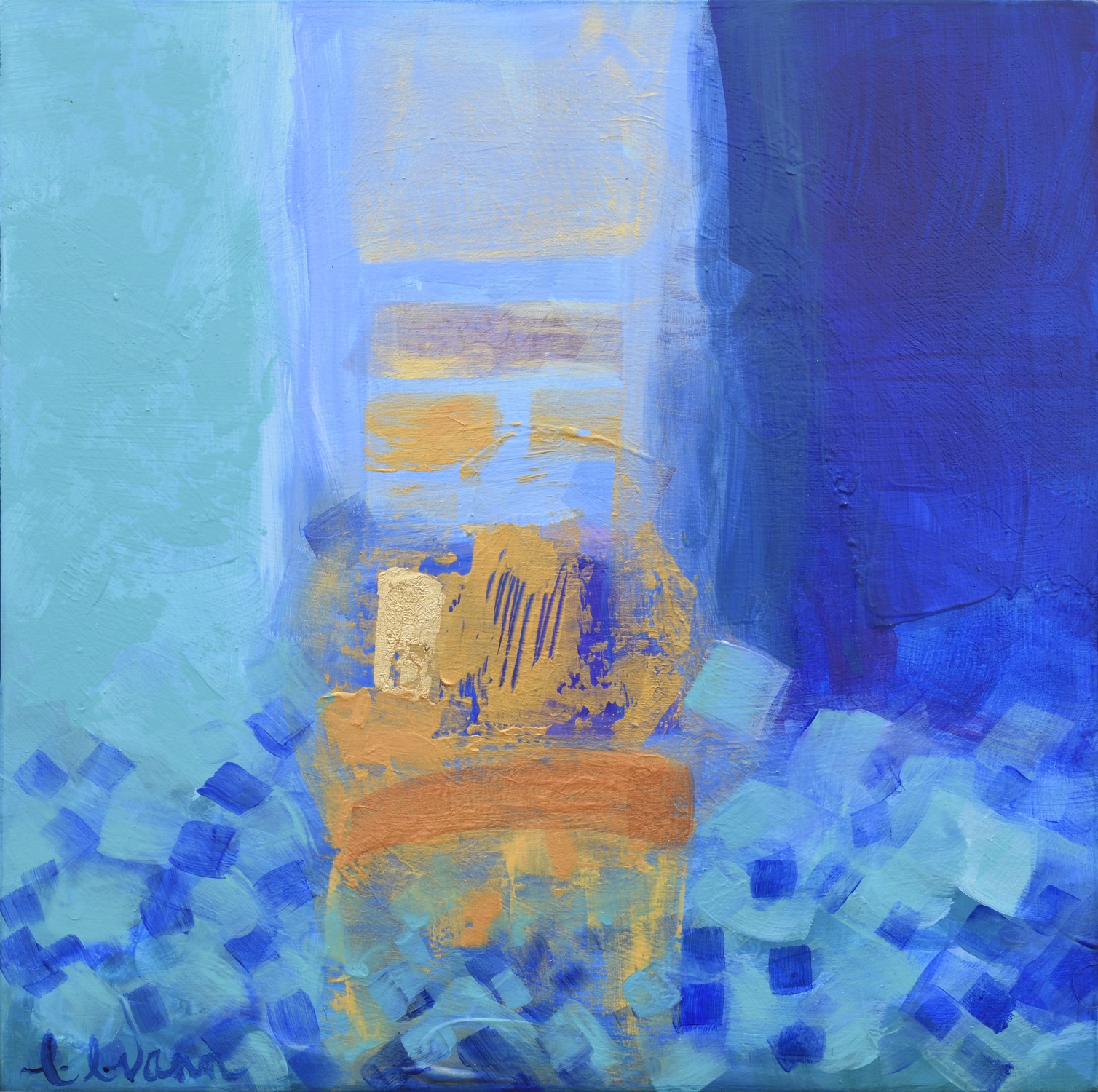 My "Numinous Abstracts" paintings, full of color and light, bring the invisible, unknown mysteries of life into expression.
Makawao
Sacred Garden of Maliko
460 Kaluanui Rd.
LLVann@me.com
(808) 757-8761

---

Linda E. Turnbull
Painting
"Through my plein-air oil paintings, I strive to convey Maui's unique beauty – especially its warmth, vibrance, and light."
Makawao
Sacred Garden of Maliko
460 Kaluanui Rd.
linda@turnbulldesigns.com
(808) 264-0886

---

Jan Maret Willman
Painting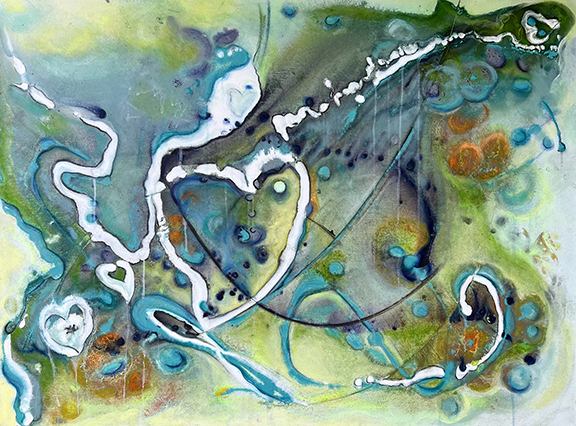 Intimate, emotive works that speak to the heart and soul, from Spirit & Nature to hidden worlds of the unconscious. Palpable, feeling art.
Makawao
Sacred Garden of Maliko
460 Kaluanui Rd.
jan@janmaret.com
(970) 846-6957

---

Melissa Bruck
mixed media

Melissa's original art and goods from her diverse body of work along with other artists in a spacious, open-air garden location with pupus.
Makawao
Sacred Garden of Maliko
460 Kaluanui Rd.
melissa.bruck@gmail.com
(808) 866-6045

---

Linda Green
Painting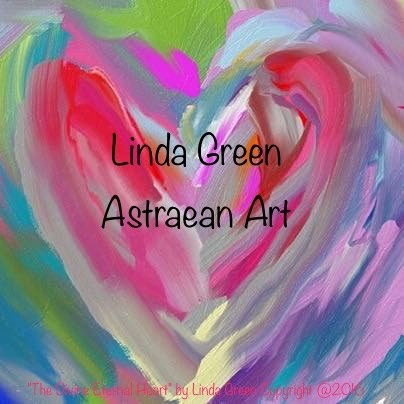 Astraean Art – Fine Art Paintings. Colorful abstract, spontaneous paintings. Tempera on paper, acrylic on canvas, photo merchandise.
Makawao
Sacred Garden of Maliko
460 Kaluanui Rd.
linda.l.green1@gmail.com
(303) 588-2963

---

Chrissy Kapoor
Painting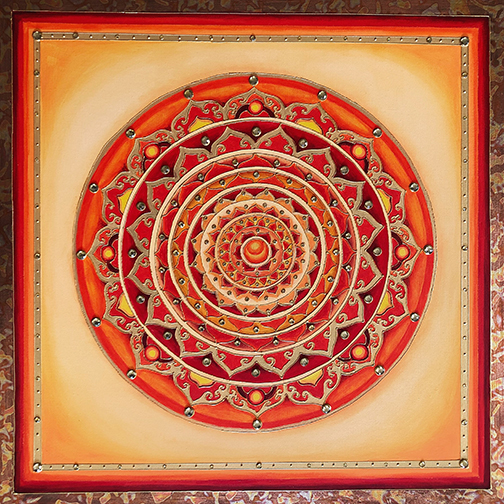 Mandalas & More!
Sacred yantras & mandalas. Dive into the nexus of art & healing at Earth Love Sky Healing, Movement & Art Studio.
Makawao
3660 Baldwin Ave. (Upstairs)
chrissykap@gmail.com
(808) 276-0367

---

Jeanette Hablewitz


mixed media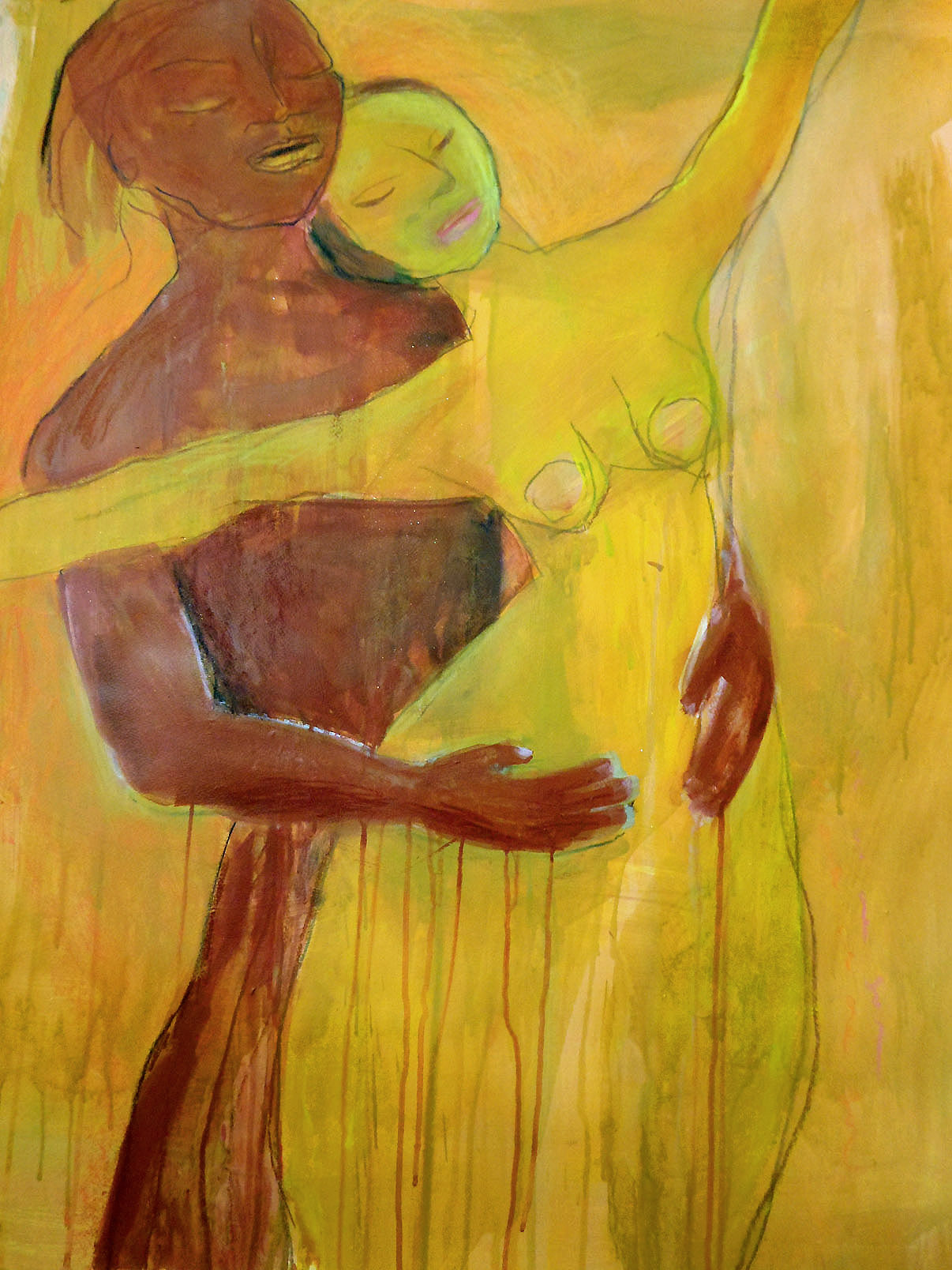 Expressionist, emotional and mystical paintings in oil, acrylic and mixed media. One of a kind collectible antiques made into wearable art.
Makawao
Cultural Creations Gallery
3660 Baldwin Ave.
hableart@yahoo.com
(808) 205-7816 

---


Nicolette Rose


Painting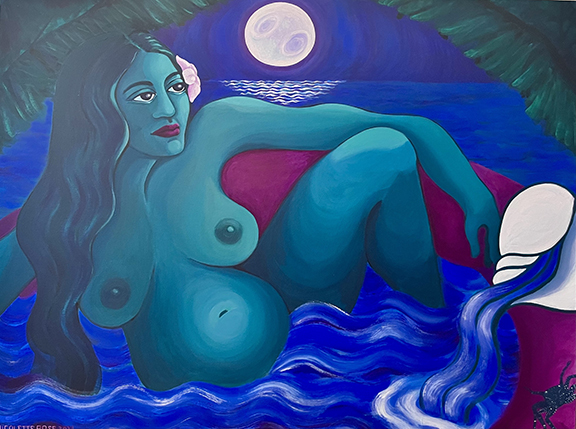 I am an archetypal painter, drawing on my work with Astrology and an Ayurveda, to render modern avatars of this emerging age.
Makawao
1133 Malu Pl.
nicolettekrickl@yahoo.com
(917) 232-2953

---

Nina Bindi
mixed media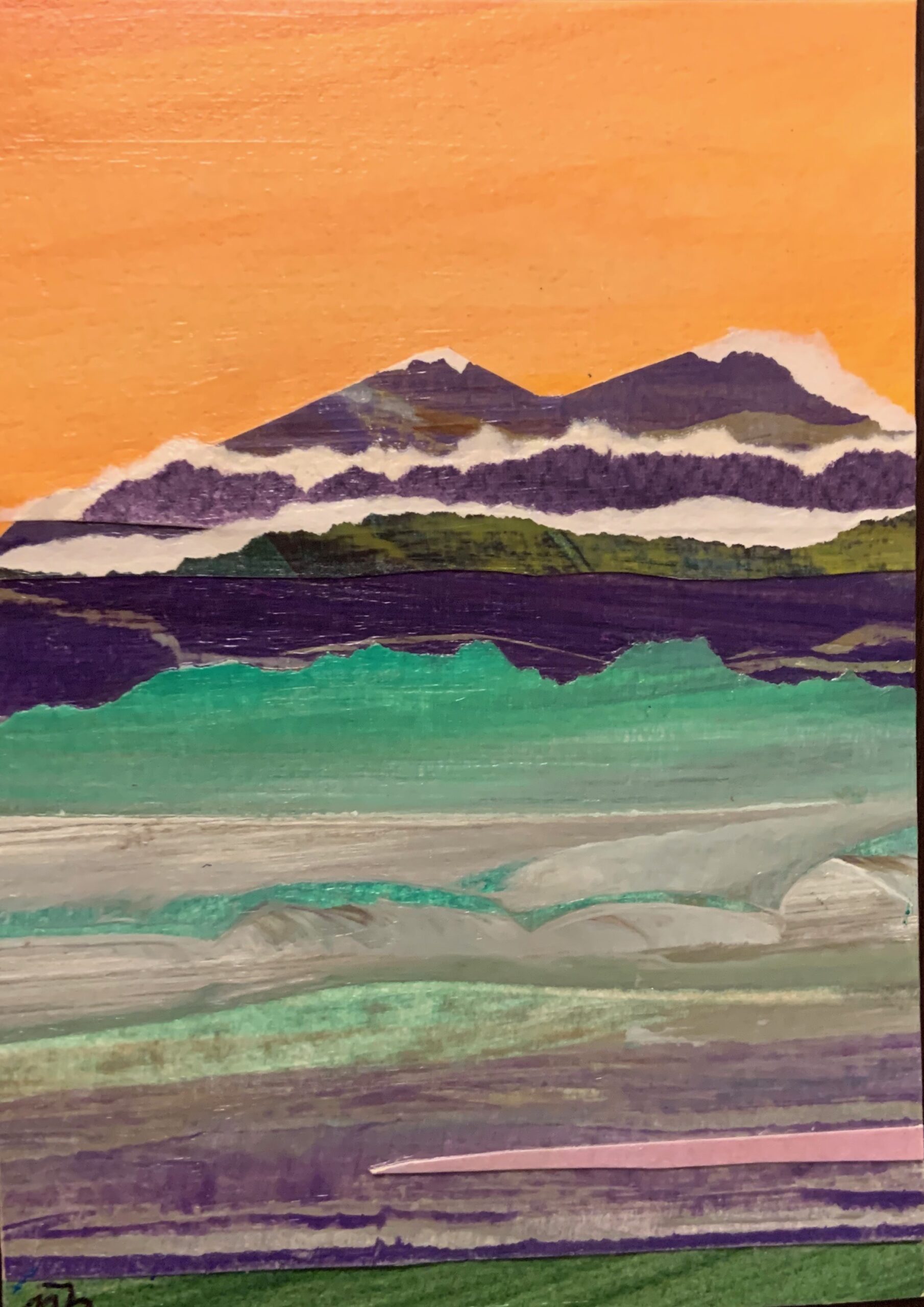 Acrylic and Mixed Media Paintings, Cards and bookmarks. Art Demo and healthy snacks. Park on Street and walk up driveway, signs to studio.
Makawao
37-A Alaiki Place
bindi@ic.org
(541) 761-3314

---

TBM Creations
mixed media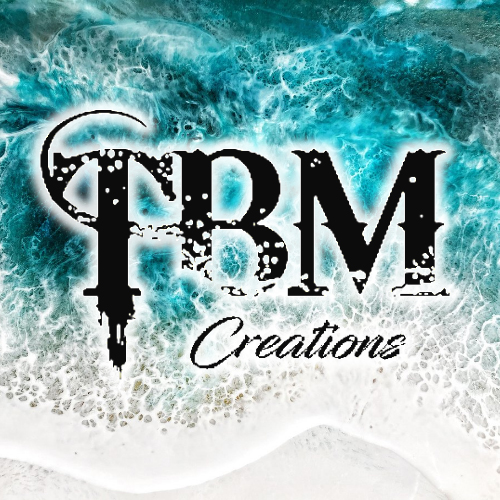 Epoxy Ocean Art | Water Sculptures | Woodwork | Aloha Gifts inspired by the beauty of Hawai'i by artist Troy Morrison.
Makawao
30 Alaluana Rd.
info@tbmcreations.com
(808) 866-4661

---

Cherie Attix
printmaking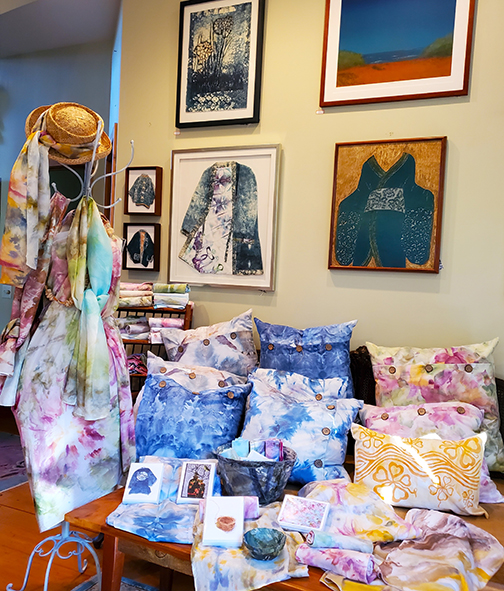 Reflections of the Natural World . Explore Printmaking, hand dyed Wearable Art , silk wraps, pareo and hand dyed Paper Sculpture. Aloha 🙂
Makawao
28 Pakani Place
cherieattix@gmail.com
(808) 281-2074

---

Lynette Pradiga
Mixed Media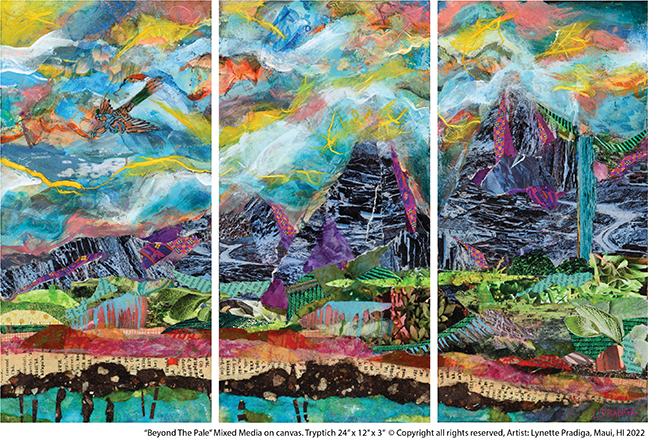 Oh, I've missed you all, LUVAHS!! Come, shop mixed media art originals, enhanced, prints, cards, coasters, pillows, shower curtains & more!
Makawao
71 Keleawe St.
lynette@lynettepradiga.com
(714) 809-7757

---

Thomas Deir
Painting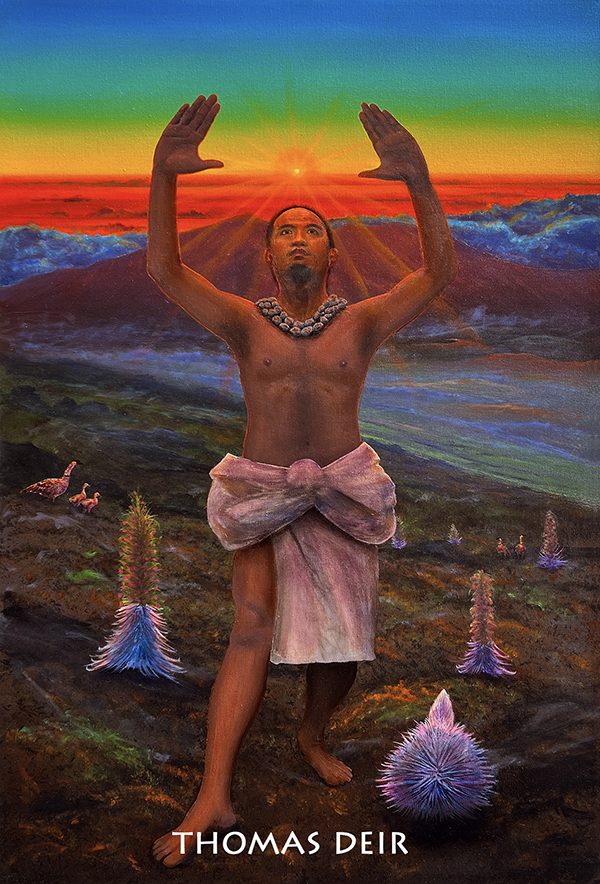 Realism to abstract, Thomas produces fine art in canvas oil paintings and tile murals. Displayed will be hand-painted giclees.
Makawao
71 Keleawe St.
thomasdeir@icloud.com
(808) 783-1885

---
Ria Razzauti
mixed media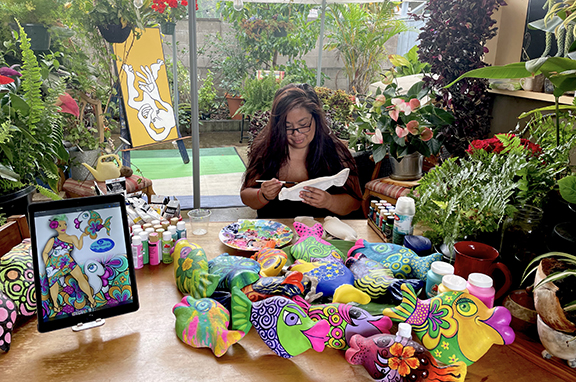 Sharing happy vibes through whimsical fish and garden art. Original paintings on canvas, paper clay fishes, prints, and accessories.
Makawao
425 A Kaupea St.
ria@happyislandgirl.com
(808) 264-7070

---

Peter Fisher


Mixed Media



Most works are aqueous mixed media. Occasionally oil based. Bright colors and fun subject matter. Hundred (+) originals.
Pukalani
185 Hiolani St.
pvfisher608@gmail.com
(808) 269-6823
---

Pamela Neswald


Painting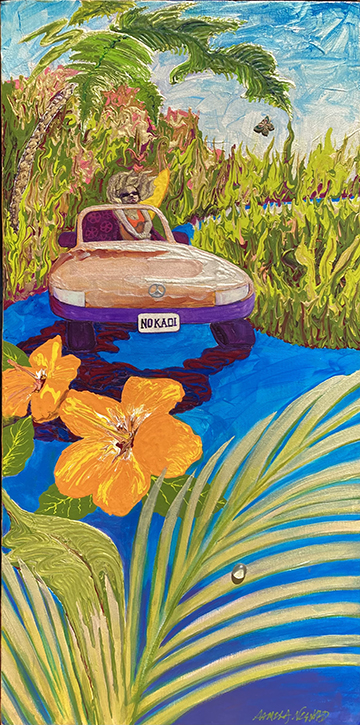 The Maui lifestyle in oil and acrylic. Delight in Pamela's signature "shave ice" colors; alternately jubilant, soothing, humorous, critical.
Pukalani
185 Hiolani St.
artstudio@pamelaneswald.com
(808) 573-2768

---

Raliegh Timmins


Painting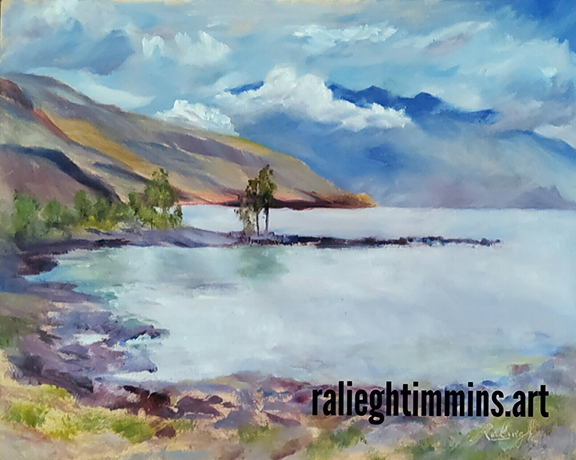 I'm a plein air and studio artist. Maui is my home and I have had the privilege of painting many lovely places. I look forward to sharing.
Pukalani
185 Hiolani St.
artbyrt@live.com
(808) 344-1823

---

Audrey Ventimiglia


glass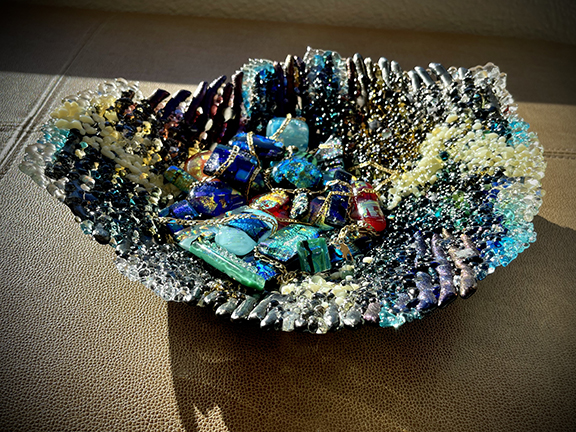 Presenting "Precious Liquid Series" in Fused Glass. Discover collectable art forms & jewelry, inspired by Maui's sea, shores & tide pools.
Pukalani
121 Ala'apapa Place
AudreyVentimiglia@gmail.com
(808) 281-2229 
---
 Ike Gildersleeve


ceramics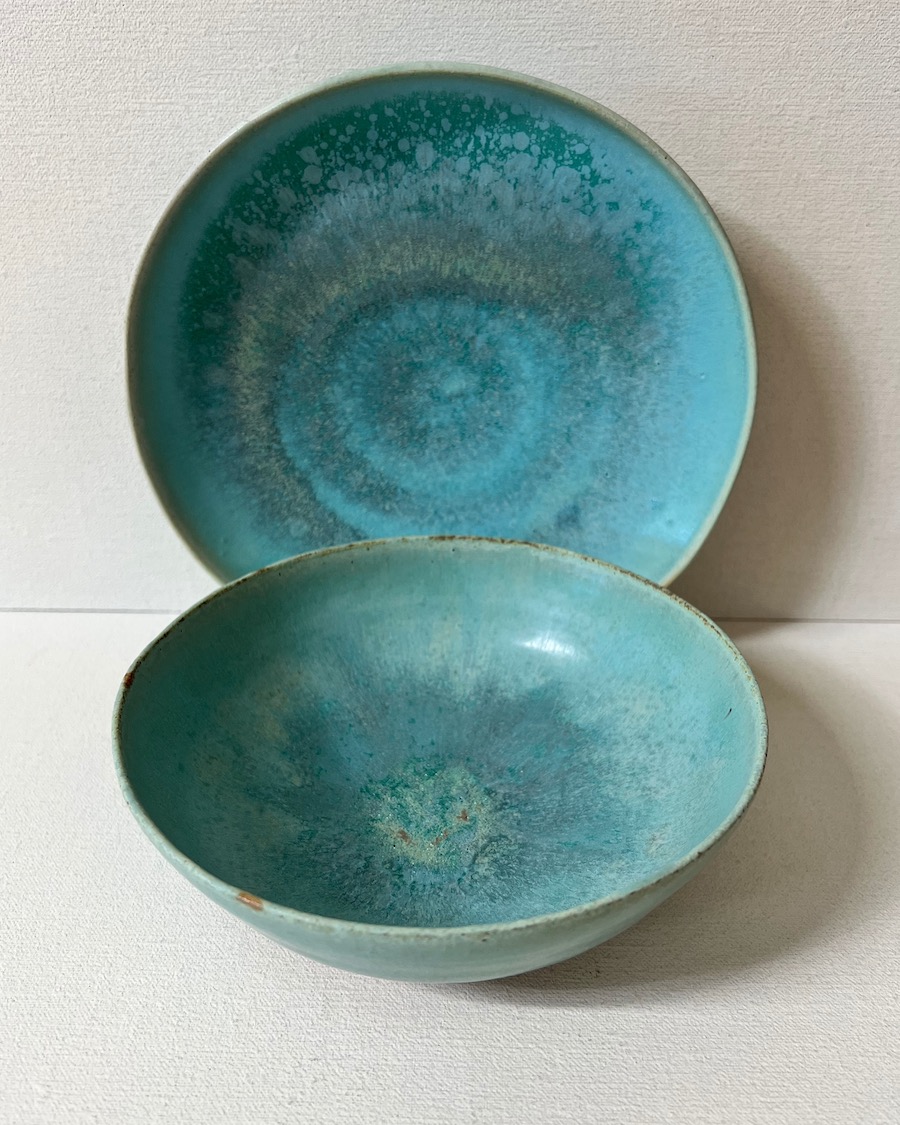 I make bowls and just bowls. I make thin walled, symmetric, smoothly curved bowls of all shapes and sizes.
Kula
25 Kulamanu Circle
ikgildy@gmail.com

---
Patti Gildersleeve


Painting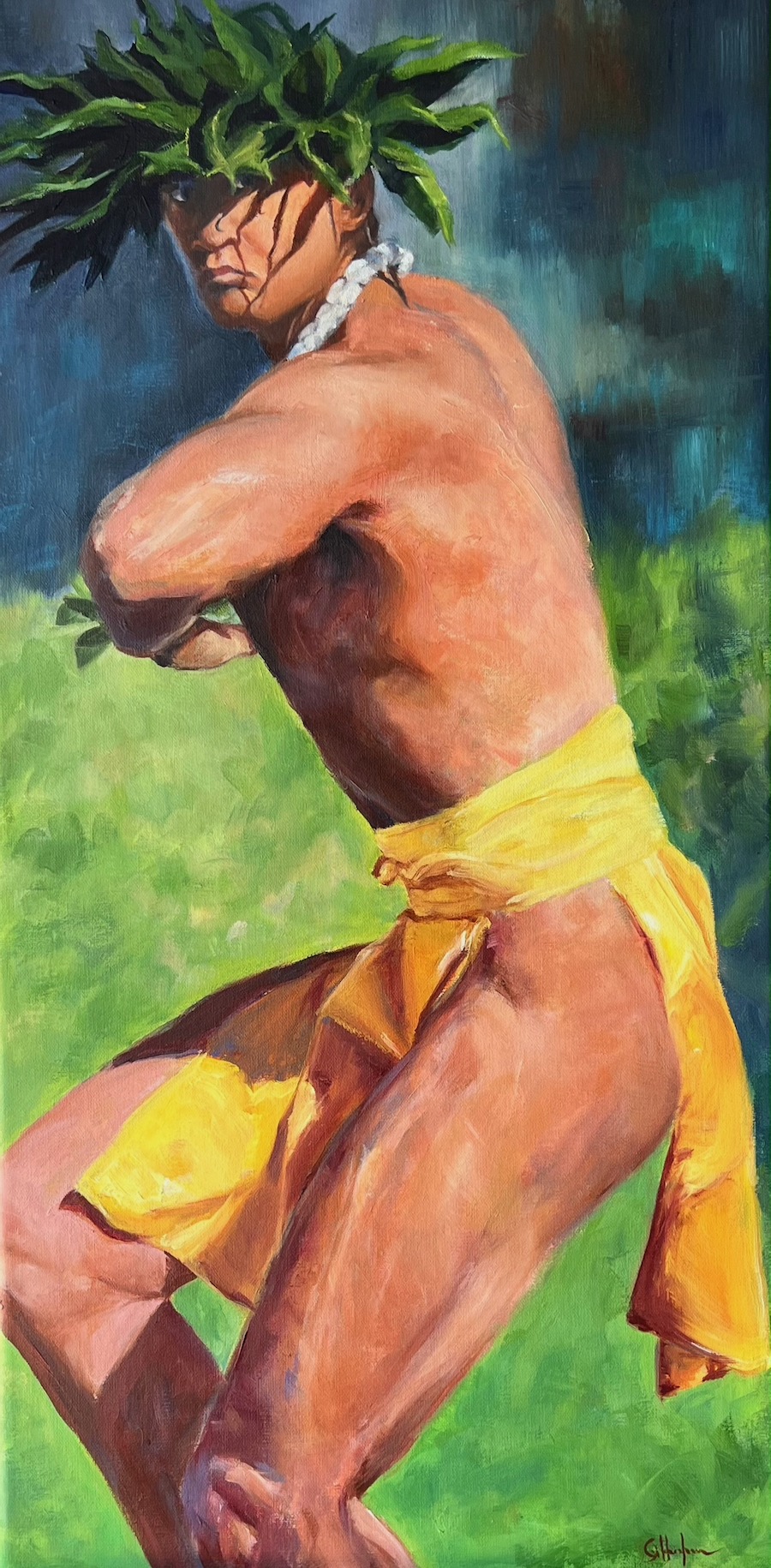 Using palette knife and brushes, vibrant colors enhance my figurative and impressionist paintings of hula dancers, sunsets, and waterlilies.
Kula
25 Kulamanu Circle
patti@gildersleevefineart.com
(510) 292-5640

---

Michael Clements
Painting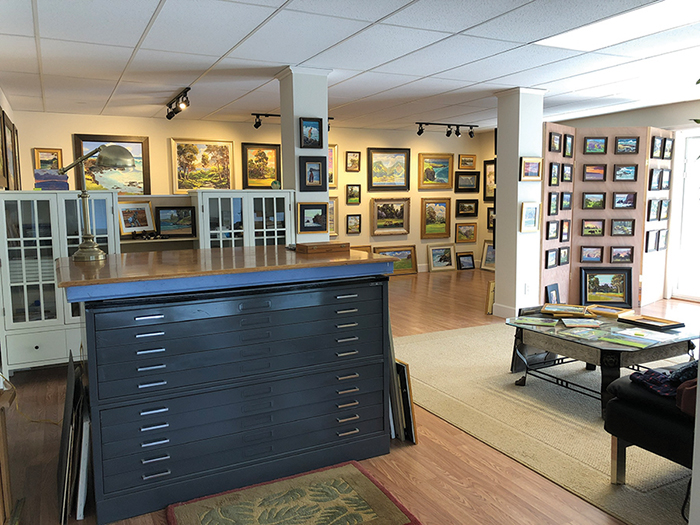 As a relatively good artist, I'd like to say all kinds of impressive things, but better if you come take a look. I'd be pleased if you did.
Kula
1264 Lower Kimo Drive
clementsart50@gmail.com
(808) 268-0957

---

Joseph Fletcher
Painting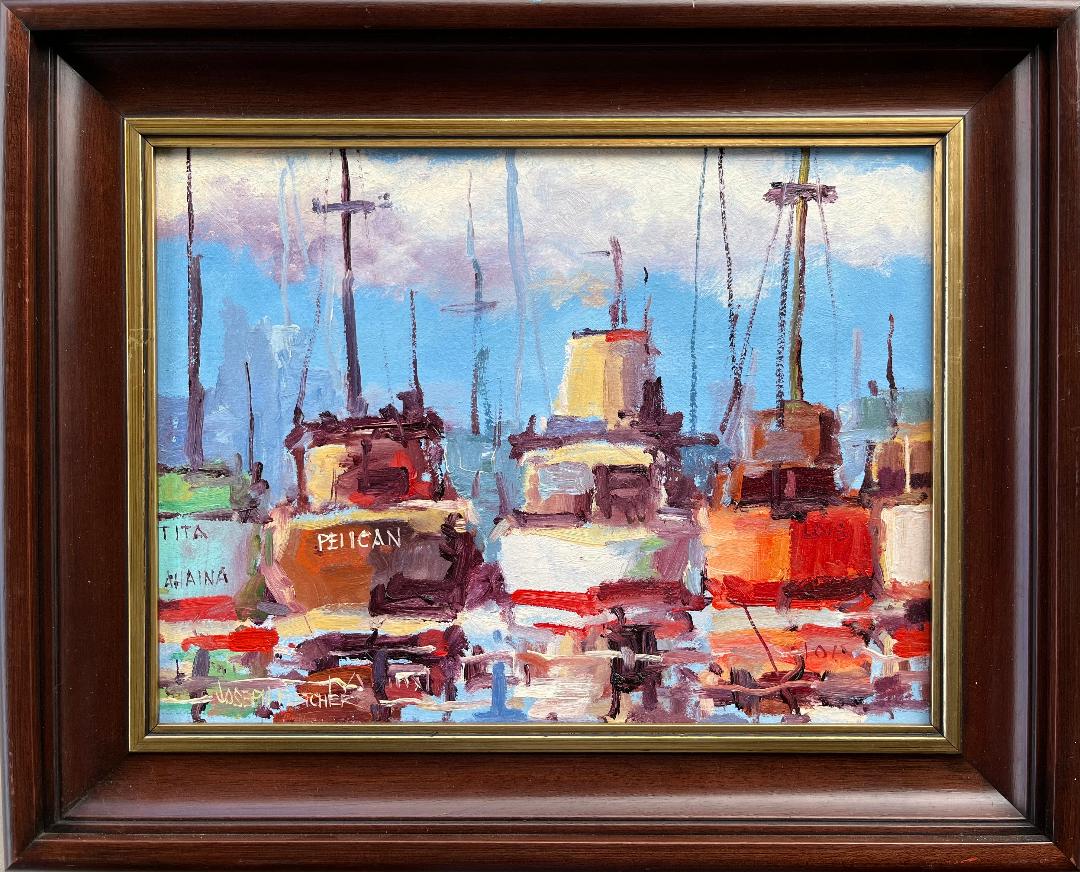 Painting Maui for 27 years. I'm showing over 300 paintings of coasts, beaches, upcountry and busy little towns, from tiny to huge. Come see!
Kula
54 Kaui Place
kulaartist@hawaii.rr.com
(808) 283-1107

---

Frank B. Shaner
Painting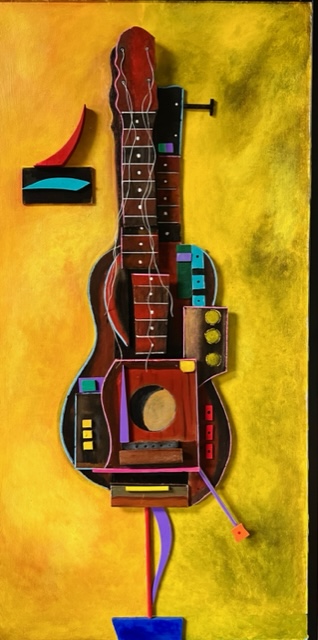 Delicious, Romantic, Compelling and Thought Provoking, especially after 2 glasses of wine.
Kula
17607 Haleakala Hwy
rci@maui.net
(808) 280-5789 

---
 Debbie Shimabukuro


Fiber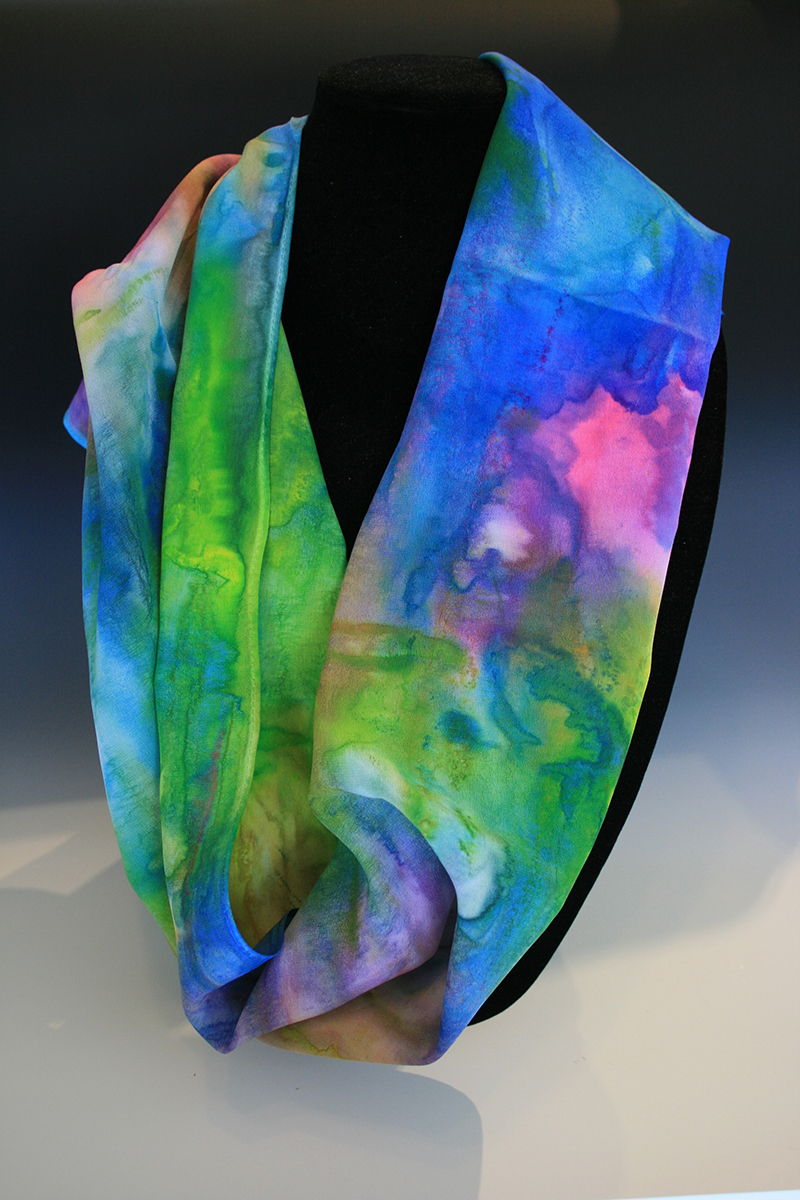 Hand painted silk scarves inspired by Maui. Each scarf is an original work of art that combines vibrant colors with the elegance of silk.
Kula
2831 Kekaulike Ave.
(Not handicap accessible)

mauidebs@hawaii.rr.com
(808) 721-7884
---
Kevin Omuro


Ceramics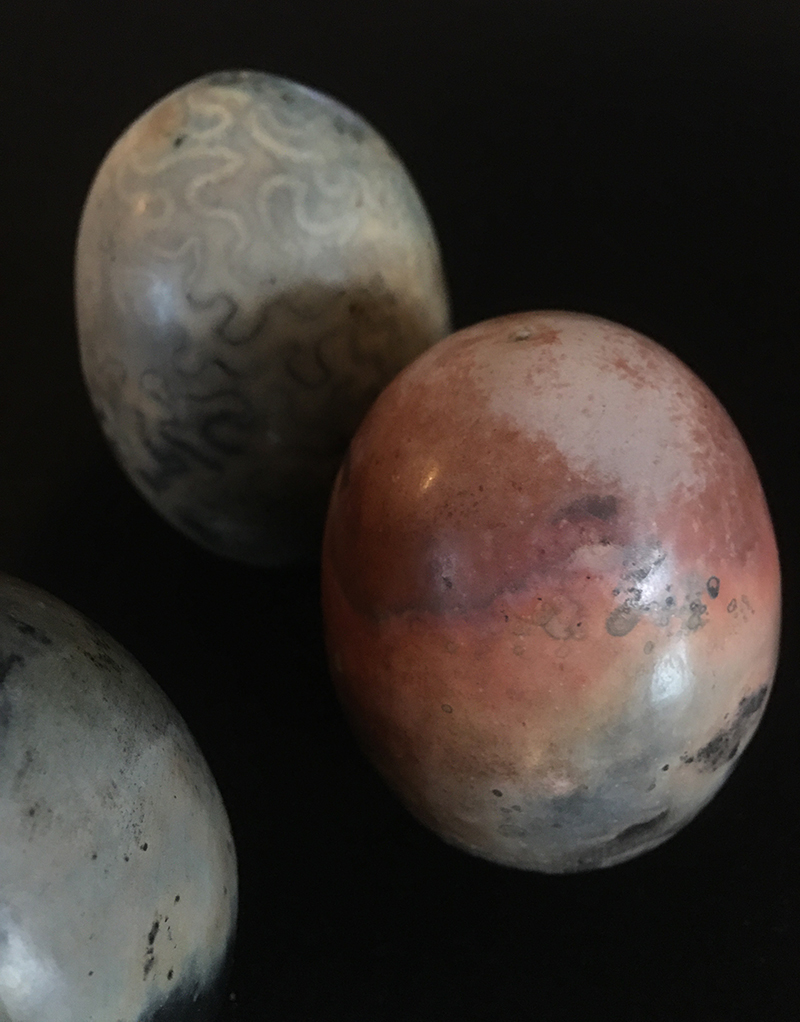 Everyday pottery and small art pieces for use or to simply enjoy.
Kula
2831 Kekaulike Ave.
(Not handicap accessible)

mauidaniel62@gmail.com
(808) 269-1195
---
 Dennis Chamberlain


glass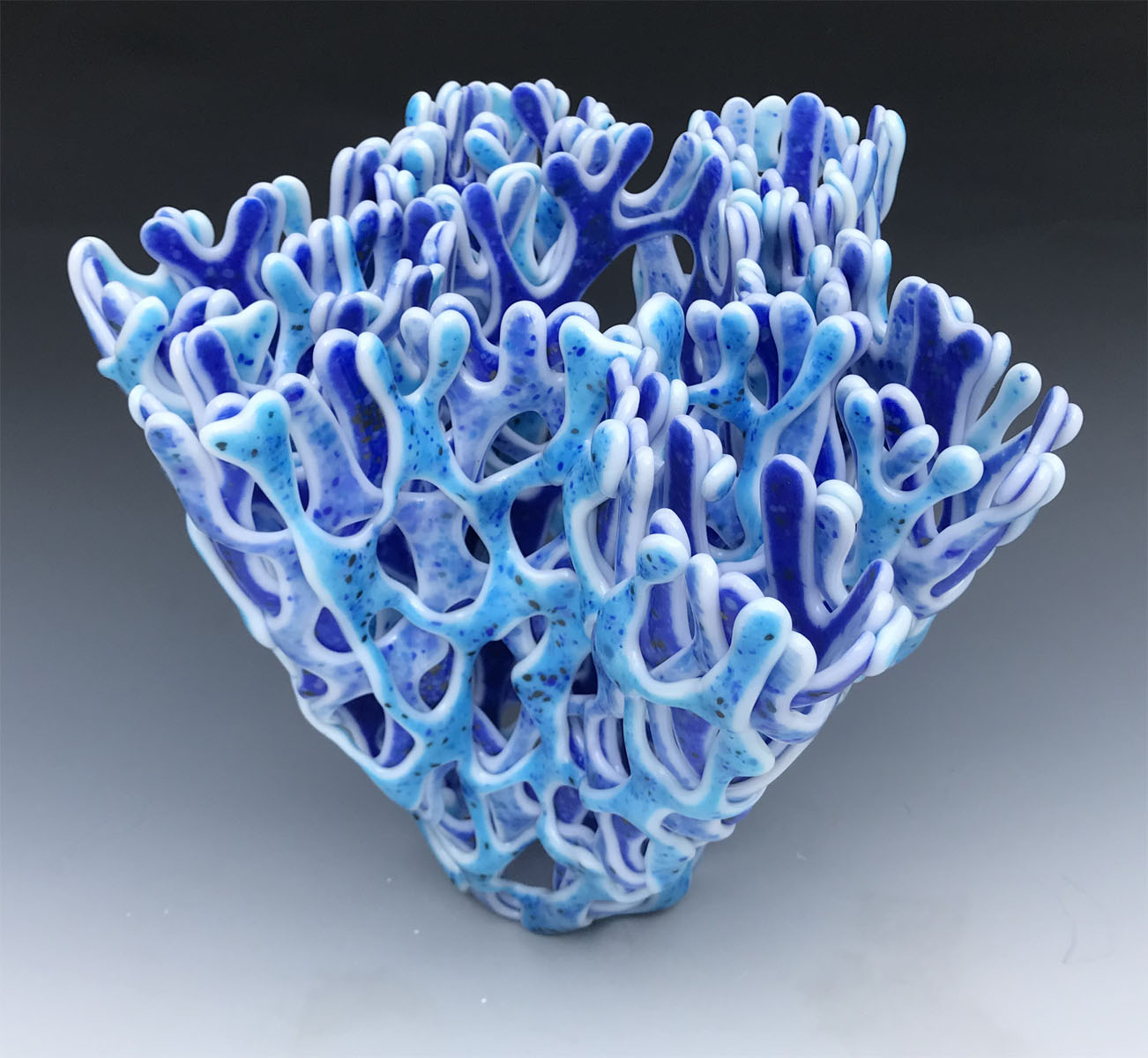 3 Artists, 3 Mediums, ONE FABULOUS LOCATION! Tour my glass studio and browse through an eclectic collection of art in a spectacular setting.
Kula
2831 Kekaulike Ave.
(Not handicap accessible)

dennisrchamberlain@gmail.com
(808) 298-9331

---
 Kate Eifler


Ceramics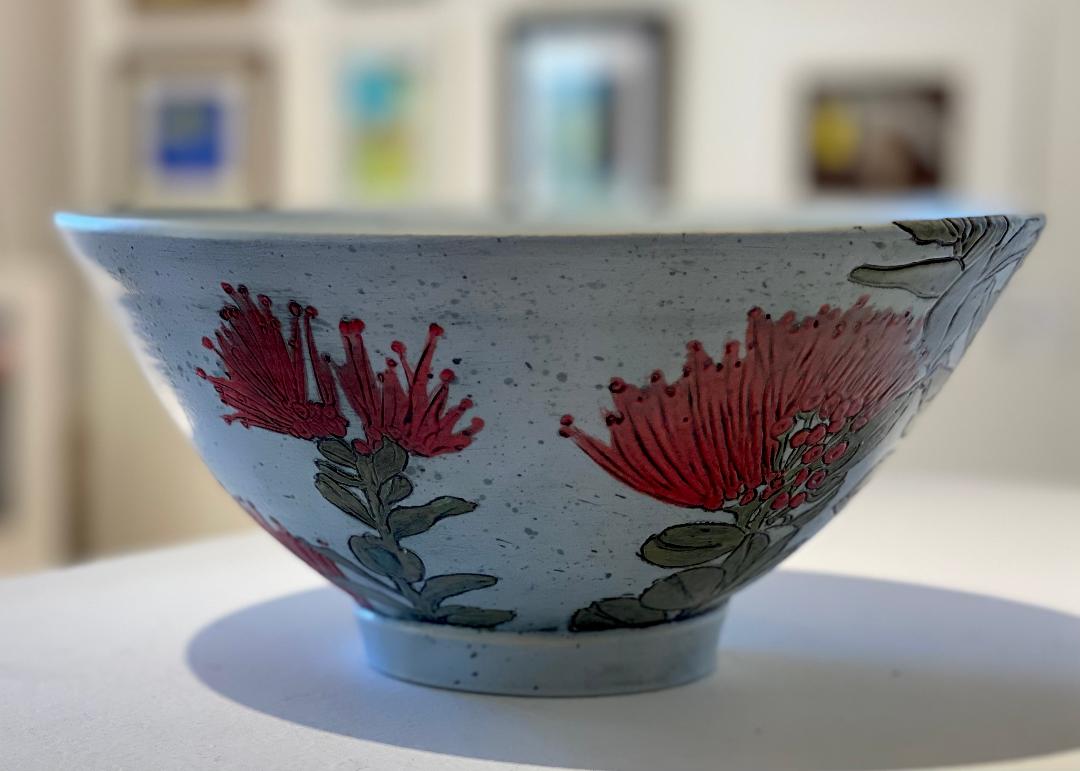 Kate's thrown and altered stoneware pieces incorporate sights and colors of Maui. All ware is food and dishwasher safe.
Kula
894 Pulehuiki Rd.
kate.eifler@gmail.com
(808) 268-8919

---
 Derek Bencomo


Wood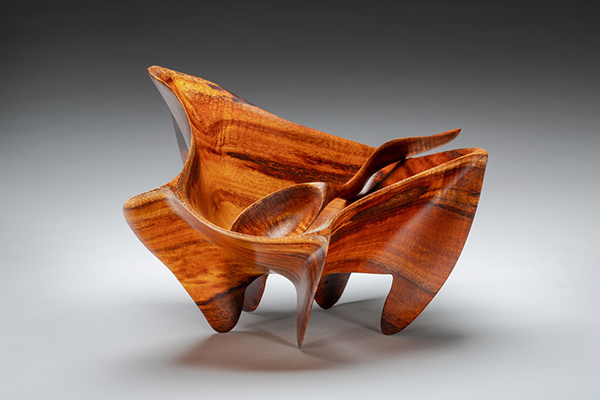 I will exhibit sculptures and a selection of hand turned bowls and vessels created from Hawaiian woods showing the true beauty from trees.
Kula
4536 Lower Kula Rd.
(Not handicap accessible)

mauiwoodartist@aol.com
(808) 276-8270

---